Welcome back dear readers!
The writer has returned from his summer sojourn, having endured such torments as extreme heat, sand flies, bluebottle stings, his father in law's sense of humor and most horrific of all, a lack of internet access.
There's been a hell of a lot happening in recent weeks, so let's get straight to it!
Steven Spielberg's adaption of Robopocalypse is on hold owing to budget and script reasons, but it isn't cancelled, at least according to Spielberg. However, Mockingbird Lane is officially dead and whatever you do, don't pirate John Dies at the End. Christopher Nolan is in talks to direct Interstellar, about a group of explorers going through a wormhole, M Night Shyamalan is producing a mystery series called Wayward Pines and another pilot for Powers is being written.
The Axe Cop animated series has a release date and a crushed Firefly fan has tried to use physics to show that Wash couldn't actually be killed in Serenity. It's creator, Joss Whedon, is working on scripts for SHIELD, which the ABC network, oddly, hasn't said yes to yet. In some ways I can't blame them – it could turn out to be a steaming pile of poo (Unlikely yes, but possible.), but given how much cash The Avengers made, would confirming a season pick up straight out be a bad thing? ABC may have been distracted though, as they've been chatting with Lucasfilm over a live action Star Wars series. *fingers crossed*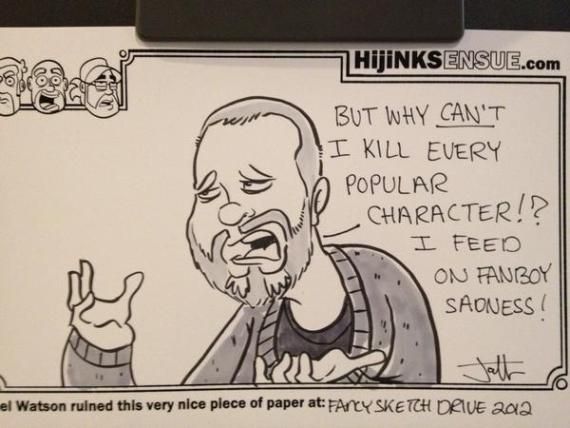 That would explain an awful lot…
There was some sad news over the break, with the death of legendary TV producer Gerry Anderson, the man behind shows as Thunderbirds, Fireball XL5 and Captain Scarlet. He was best known for his pioneering work in 'SuperMarionation', which synchronized the puppets movements to the soundtrack, before moving into live action with UFO and Space: 1999. Anderson had been suffering from Alzheimer's in recent years and died at the age of 83.
Try as we might, we can't bring ourselves to say RIP, but rather FAB. Goodbye Gerry, and thank you.
We've a gallery of concept art from Pixar's upcoming movies, more concept art and the FX reel from The Avengers, how The Lizard could have looked in Sam Raimi's Spider-Man and there'll soon be a combined exhibit and auction of costumes from The Hunger Games. We've some art for the post-apocalyptic film Snowpiercer and a bunch of footage of the practical effects from The Thing remake has been unearthed. A former stunt coordinator for Buffy the Vampire Slayer has released footage of stunt rehearsals from the show while actress/vengeance demon Emma Caulfield took a 'What Walking Dead character are you?' quiz for her YouTube channel.
Former Walking Dead producer Frank Darabont is rewriting Godzilla, which will allegedly have more than one monster. The planned movie adaption of PS2 game Shadow of the Colossus has a writer, the Michael Bay produced pirate show Black Sails has started filming and Ubisoft are planning a movie version of Ghost Recon. Moving on to things people aren't working on, David Goyer isn't directing a live action version of the anime Hellsing and Damon Lindelof isn't working on the sequel to Prometheus.
Apparently Glen Mazzara was forced out of The Walking Dead because Robert Kirkman said so, former NBC exec Kevin Reilly say's he's glad that he passed on the show, as he felt the channel couldn't do it justice. Recent rumour about the return of Twin Peaks has the president of NBC thinking 'actually, let's try that' and fellow NBC exec Bob Greenblatt would love to see Community continue. Six seasons and a movie!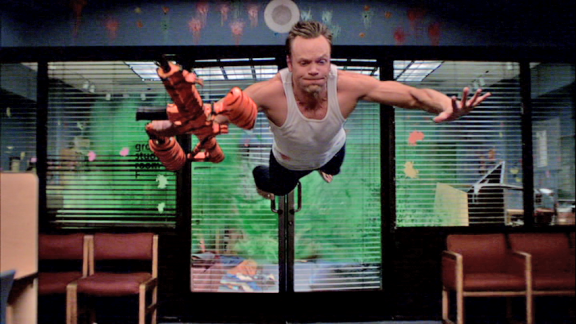 *sings* 'Cool guys don't look at explosions…'
There's early footage from the Lego Marvel Superheroes game, a one man a capella version of Over the Misty Mountains Cold and a Tron: Uprising music video. We've an adorable short film called Catzilla and the first look at the upcoming Cyberpunk 2077 game, which takes me back to all the trenchcoat wearing and katana wielding characters I played in high school.
There's new trailer's for the shows Da Vinci's Demons and Revolution season 1.5, there's a recap of Spartacus, (With an admission that they went overboard on the gore and nudity early on), with a trailer for the final season of the show, titled War of the Damned. There's another trailer for SyFy's Defiance, which is set to premiere April 15th, an epic recap of The Clone Wars, leading up to the 100th episode, a clip from the DC Nation show Amethyst: Princess of Gemworld and a teaser for Eli Roth's new series Hemlock Grove.
Movie wise, there's a new trailer for Pacific Rim, which has a rousing speech from Idris Elba, but less giant robot rocket power punching, which is the draw card for me! We have the first trailer for The Last Exorcism Part 2 and one for a film about a lost dog that rapidly becomes indescribably strange, called Wrong. There's a Red-Band trailer for Hansel and Gretel: Witch Hunters and some clips and interviews with it's stars, TV spots for Monsters University and Oz, the Great and Powerful and a new trailer for and clips from Warm Bodies.
You can have a look at trailers for a Spanish Robotech fan film, the indie film All Superheroes Must Die and one for the Warren Ellis penned film Gun Machine, that's narrated by Wil Wheaton! There's the first clip from The Dark Knight Returns Part 2 and we've another trailer for the remake of The Evil Dead. Now, before you ask now, we don't know yet if Bruce Campbell will have a cameo.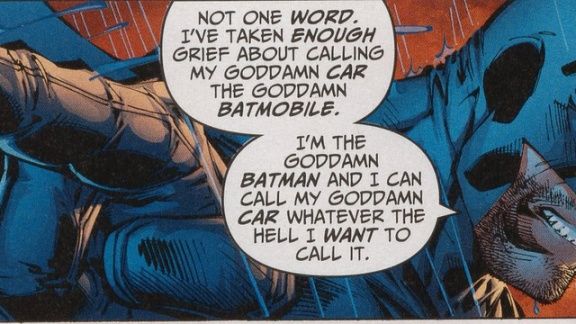 Really – can you think of a better name?
HBO have confirmed the writers and directors for the upcoming third season of Game of Thrones, the Stark children are beat boxing the theme tune, while George RR Martin has posted a new chapter of The Winds of Winter on his website. We've some rumors about who the members of the Justice League will be in the movie and Haley Atwell doesn't know if she'll be in Captain America 2. The Carrie remake has been put back to October and there's the first official pictures from Catching Fire.
In this week's installment of 'Shut up and take my money!' there's Indiana Jones maps, taken from all 3 Indy films – what do you mean there was another one? Next you'll say there was more than one Highlander movie! There's an adorable wedding proposal that involved a home-made ARC reactor and possibly the strangest proposal we've heard of, that had the groom dressed as an Ood. There's a level of nerd that I won't cross and that's pretty damn far beyond it…
Arnold Schwarzenegger has given an update on The Legend of Conan and William Shatner has been sending messages to space. It should come as no surprise that he got a response! There's another shot at making a movie from comic series Y: The Last Man and a thought lost sword and sorcery film called Black Angel, directed by Star Wars art director Roger Christian and originally played in theatres before The Empire Strikes Back has been found!
Guillermo Del Toro has been busy – he's introducing the short film Mama, revealed he turned down directing Star Wars episode 7 and is giving At the Mountains of Madness one last shot. *crosses fingers* Not only that, but he's frustrated over the lack of movement on the Hulk TV show he wanted to make and has said that Hellboy 3 will take the 'mother of all Kickstarters' to get made. There's been some surprising news though – the DC Comics magic users film he talked about a few weeks back has a writer.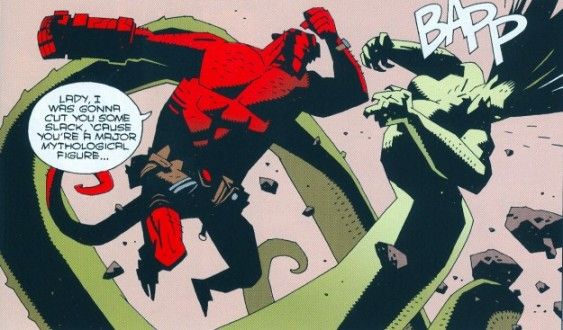 But now you've just gone nuts!
The next DC Comics animated film will be Superman Unbound, Famke Janssen hasn't had a call about X: Men: Days of Future Past and Tina Fey is in talks to appear in the next Muppet movie. Director Mark Romanek has quit the Cinderella movie he was working on (That had Cate Blanchett as the evil step mother), with reports saying he and Disney differed over how dark things should be. Given Disney's knack for the horrifying murder of parents in their films, I'm shocked they'd have had a problem.
We've a gallery of posters from Jack the Giant Slayer, some pictures of Firefly from Arrow and when the robots take over the world, they'll have an awesome soundtrack. What do I mean? I'm talking about the all robot rock group Compressorhead and their cover of Ace of Spades. I'm in no rush to be enslaved by the robots, but anyone who can play that song, I'm OK with being conquered by.
In the 'item that's angered me the most this week' section, comes a preview for a new episode of The Big Bang Theory. The boys go off to Vasquez Rocks to take pictures of themselves in Star Trek costumes, while the girls go, to quote the voice over guy, "where no woman has gone before." Where is that? The comic book store... *sigh* Aren't we better than this? Haven't we gone past such a cheap and outdated stereotype by now?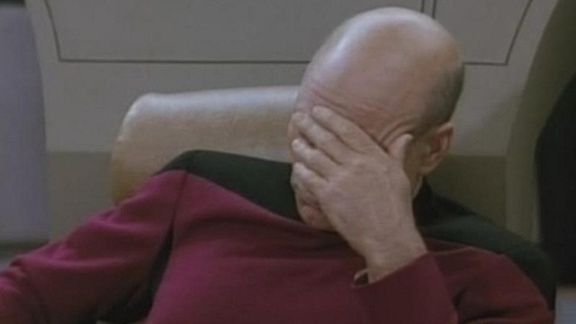 What the writer looked like after viewing that promo. He has more hair though.
Joseph Gordon Levitt has signed up for Sin City 2, along with Josh Brolin, who'll be replacing Clive Owen in the role of Dwight. The official announcement of his casting gave some hints as to the plot. Brett Ratner is working on a time travelling cop show and David E Kelley says his Wonder Woman pilot failed owing to lack of time to work on it. Speaking of that, Jaime Alexander, who played Lady Sif in Thor, wasn't a fan of it and she makes some pretty good points.
There's a gallery of pictures from Star Trek Into Darkness and JJ Abrams made a dying Trek fan's request come true. Daniel Craft was dying of cancer, when a friend of his made a request to JJ Abrams, asking if Daniel could see the film, or at least the 9 minute prologue. Abrams, hearing the request sent a producer with a rough cut of the film to Craft's house. Sadly, Daniel passed away about a week after seeing the film.
Big Finish Productions have announced their 50th Anniversary story, which will star all the surviving classic series Doctor's, along with numerous companions and some special guests. Continuing the celebrations, there's be a series of short stories, with each one written by a different author and starring a different Doctor. The first will be written by Eoin Colfer, author of the Artemis Fowl books, and here's an extract. There's no word on who's writing the other stories, but JK Rowling and Neil Gaiman are being talked about a lot.
There'll be a series of monthly forums examining the show in Melbourne throughout the year and have no fear, if you can't make it down, the shows will be recorded and released as podcasts afterwards. Culture Shock Events are staging a massive event in April, the Lords of Time convention, featuring Peter Davison, Colin Baker, Sylvester McCoy and Paul McGann, along with Frazer Hines (Jamie McCrimmon), John Leeson (Voice of K9) and Nicholas Briggs (Voice of the Daleks). Details are at the website – get in quick!
Lastly, you can dress your little ones like homicidal alien tanks, with the pattern for a Baby Dalek dress. Who's the cutest little alien death machine? You are, yes you are! Please don't exterminate me…
Quote of the Week:
The woodsman sighed and stared at his calloused hand, worn from contact with ax-haft and sword-hilt. Conan reached his long arm for the wine-jug. The forester stared at him, comparing him with the men about them, the men who had died along the lost river, comparing him with those other wild men over that river. Conan did not seem aware of his gaze.
"Barbarism is the natural state of mankind," the borderer said, still staring somberly at the Cimmerian. "Civilization is unnatural. It is a whim of circumstance. And barbarism must always ultimately triumph."
Robert E Howard - Beyond the Black River
Cheers,