Welcome again gentle readers!
The writer went to see The Avengers again his week, which was just as awesome as the first time he saw it. He may have had to stifle a cheer at Captain America's "And Hulk? Smash" which would have been tricky to hide as there was less than 10 people in the cinema at the time…
It's a short week this week news wise, so let's get straight to it!
9th Doctor Christopher Eccleston has said his conscience is clear about his leaving the show, while the current Doctor, Matt Smith, has carried the Olympic Torch, but as himself, not the Doctor. If you remember, the 10th Doctor David Tennant carried the torch in the episode Fear Her, but like most people who saw it I try not to remember it. Speaking of torches, we have the audio of a 1975 Fantastic Four radio show, with the Human Torch played by a 26 year old actor named Bill Murray...
We've a new clip from Brave and for those planning their special day we have some geeky 'save the date' cards. Judge Dredd creator John Wagner has seen the new film (and likes it) while David Hasselhoff has claimed his portrayal of Nick Fury (In the 1998 TV movie Nick Fury: Agent of S.H.I.E.L.D) has 'stood the test of time.' Denial's not just a river in Egypt you know…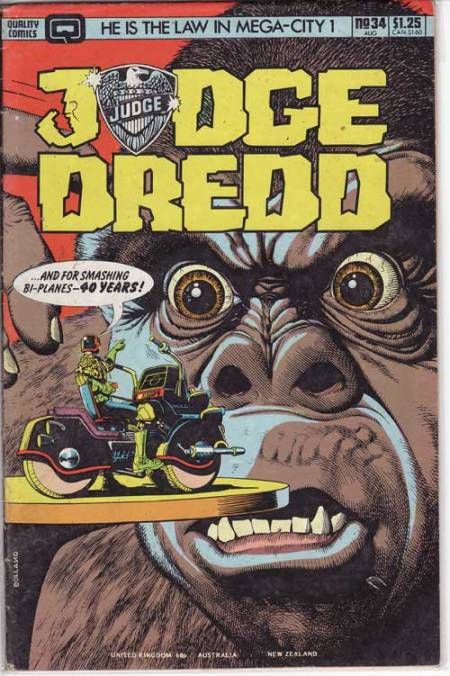 What? Everything's better with monkeys.
There's another Hannibal Lecter TV series being planned, Will Smith has explained the plot of Men in Black 3 to a group of schoolchildren and a Brazilian man should have read the fine print when he painted himself green like the Hulk for a local costume competition. The paint wouldn't come off. OK, so it eventually did, but took a full day of scrubbing. That's a mistake you only make once…
Timo Vuorensola, the director of Iron Sky, has another project lined up: an adaption of the graphic novel I Killed Adolf Hitler, there's Joffrey Baratheon practice targets (I have a lot of sympathy for his actor, cause he's phenomenal at playing an obnoxious little weed) and when Neil Gaiman was asked to design a comic for a fan's tattoo, he agreed and then wrote a poem for it. Isn't that nice?
Iron Man 3 has started filming, with the first on set shots leaking (Spoilers…), we've a guide to the films villains and yes, Jon Favreau will be playing Happy Hogan again. There's some wonderful fan art of Indiana Jones unseen adventures and if you want to become an Evil Overlord (And which of us hasn't?), here's how much it will cost. World domination, not for the stingy…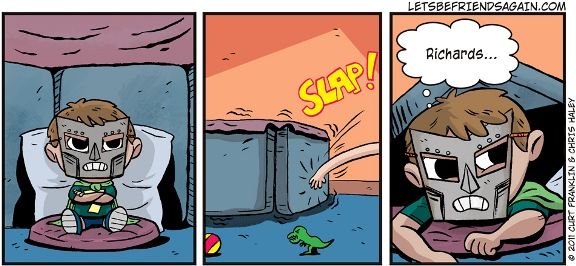 Doctor Doom. Magneto. The Joker. They were all 7 once.
There's release dates for the next group of genre films (Including the X:Men First Class and Rise of the Apes sequels), [AVENGERS SPOILER] has talked about returning to the series, and Arya Stark has taken the Cinnamon Challenge! A new Cyberpunk video game has been announced (based on the role playing game), there's trailers for Red Lights (More paranormal investigators… *sigh*) and Branded, which looks like They Live: The Next Generation.
The BBC have cancelled Dirk Gently (Which series composer Daniel Pemberton put's down to British politics) and Steven Moffat has been given a special BAFTA that was presented to him by Sherlock Holmes and the Doctor. There's a preview of Northstar's wedding from the next issue of Astonishing X:Men (You remember it, it's the one that has the conservatives screaming) and in this week's 'Understatement for the Ages', writer Ron Moore has said that Star Trek: the Next Generation's first season 'was weak.'
We've an Australian Amazing Spider-Man trailer (I really hope Gwen Stacey doesn't make a habit of that sort of thing…), a Cthulhu Barbie and the word is Lucas Arts will be previewing a new Star Wars game at E3 this year. Please let this be Battlefront 3 or another TIE Fighter style game, please. Early rumour has it starring Boba Fett, which makes me hope it'll be Grand Theft Speeder: Coruscant.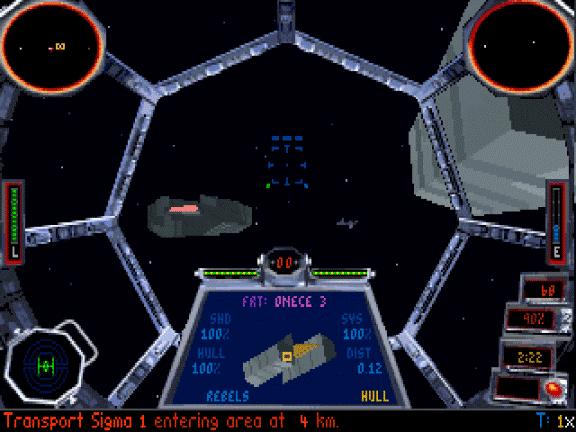 As a teen, this was my idea of a hot Friday night. Yes, you can call me Mr Excitement.
George Lucas is stepping away from Lucasfilm, there's leaked gameplay footage from Stargate SG-1: The Alliance (It was cancelled in 2005), there's casting speculation about who'll play Finnick in Catching Fire (Hey, at least it's not Robert Pattinson) and there's an interview with Neal Stephenson about his series The Mongoliad.
Michael Dorn was asked about appearing in the Star Trek sequel (Shades of Star Trek 6) and is currently trying to fund a Captain Worf film, while Simon Pegg has said the villain of Star Trek 2 isn't who you think it is. We can confirm someone who will return though: Cupcake!
There's two more viral videos from Oscorp Industries, another red band trailer for Abraham Lincoln: Vampire Hunter and the remake of Leprechaun is set to star WWE wrestler Hornswoggle.We've a fresh trailer for Elementary (Steven Moffatt is still worried about how it could affect Sherlock) and we have the first on set pictures of the new Doctor Who companion.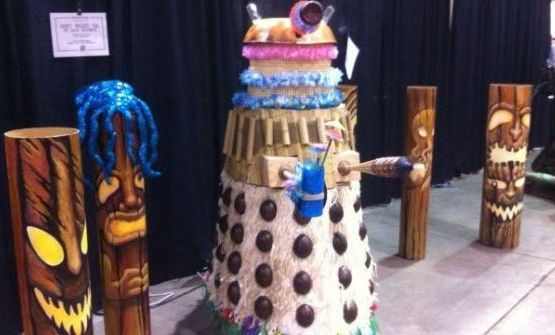 The Tropicana's new bouncer has a strict 'No drunks or Doctor's' policy…
We've a new trailer for Total Recall, have learned what new characters will show up in Game of Thrones season 3 (The Blackfish and the Queen of Thorns = Happy Me) and word has it Channing Tatum might to be blame for GI Joe 2's 3D conversion. Him and his stupid mainstream box office appeal…
One of the writers of Rango is said to be writing a Fraggle Rock movie (Dance your cares away *clap clap*), William Peter Blatty has said the rumours of an Exorcist TV series are utterly false (He has plans for his own version) and Ridley Scott wants a Harrison Ford cameo in Blade Runner 2.
There's a second trailer for Starship Troopers: Invasion and two posters and two banners for The Dark Knight Rises. Chinese authorities have cut more than 3 minutes from Men in Black 3, we have the plot details from the Wachowski's new movie, Jupiter Ascending, and given we have 4 more clips from Prometheus, we have to ask: how much of the movie will be left?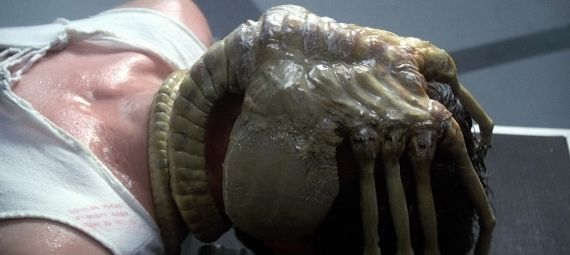 It's harsh, but the only way to remain spoiler free.
We end this week with possibly the greatest thing ever, that being a group of voice actors (Including Jess Harnell, Maurice La Marche and Billy West) reading scenes from Star Wars, in character, complete with narration from Kevin Conroy's Batman. Hearing Darth Vader being voiced by Bubbles from the Powerpuff Girls will never get old.
Quote of the Week:
Dum-Dum Dugan: Why aren't these men in uniform?
Tony Stark: It's casual Friday. Uniforms are optional for support staff… Didn't you get the memo?
Iron Man Vol 4# 15
And that's it from me for the week! I'll be on holiday for the next fortnight, but I am on Twitter for more nonsensical rambling and geek news. See you when I see you!
Remember, The Shadow knows…