Hello dear readers!
That's right readers, we're back from our plague enforced break and raring to go! Outside of being ill, the writer's been planting the seeds of geekdom by trying to convince his 3 year old godson that Doctor Who is cooler that Thomas the Tank Engine. It hasn't worked yet, but there's time…
Be warned though, we've got a lot to cover today (Especially in the world of television) so you might want to grab a bite to eat and a drink. Are you comfy? Then let's begin…
Edgar Wright and Simon Pegg will be filming The World's End (The third in their 'Blood and Ice Cream' trilogy that started with Shaun of the Dead and Hot Fuzz) this year, Joss Whedon has written an open letter to his fans, while Disney has confirmed an Avengers sequel . Shocked, gambling, winnings etc. In further news about the film, Whedon's not sure if he'll direct the sequel, adoptees have called for a boycott over a line of Thor's and shawarma sales are booming.
The Tintin sequel will have a new character in Professor Cuthbert Calculus, there's two new pictures of Red Dwarf season 10 and a fantastic Doctor Who scarf. There's a plethora of clips from Snow White and the Huntsman, another Amazing Spider-Manfeaturette, Sissy Spacek has given her views on the Carrie remake (She starred in the original for those who didn't know) and Sam Raimi's suing a production company trying to make their own Evil Dead film. Meanwhile, in the 'could be very good, but could also be very bad' department comes word that Peter Berg still wants to make Hancock 2.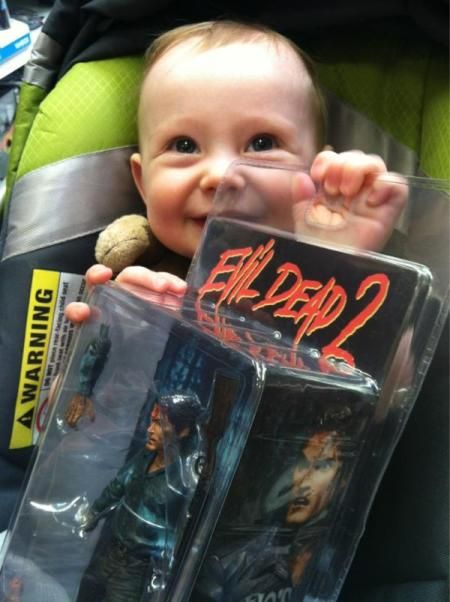 That's responsible parenting – keeping it in the pack means it's worth more!
The first draft of Tron 3is complete, there's a four minute preview of The Amazing Spider-Man and a London woman is selling Doctor Who corsets. A new viral video for Prometheus has surfaced, with Noomi Rapace's phone call being observed by the Yutani corporation and in news that shouldn't surprise anyone, it's legal to kill Bigfoot in Texas.
James Cameron has hinted at a fourth Avatar film (Shouldn't he hurry up and make 2 and 3 then? He's not getting any younger…) which would seem to indicate he's not doing Battle Angel Alita anymore. There's the launch trailer for the Game of Thrones video game, a new Doctor Who webisode will air on the 24th and Karen Gillan really wants to appear on Community. Internet, let's make this happen! #AmymeetsAbed
There's instructions on how to make your own superhero heels and Ned Stark desserts, the first trailer for Elder Scrolls Online and in memory of the late Maurice Sendak (Author of Where the Wild Things Are) comes Where the Wild Avengers Are. There's a short clip and a behind the scenes feature on the new Wallace and Gromit short, the script of Catching Fire is getting a rewrite and fan speculation about casting is stirring up yet more racism. Oh, what a brave new world, that has such people in it…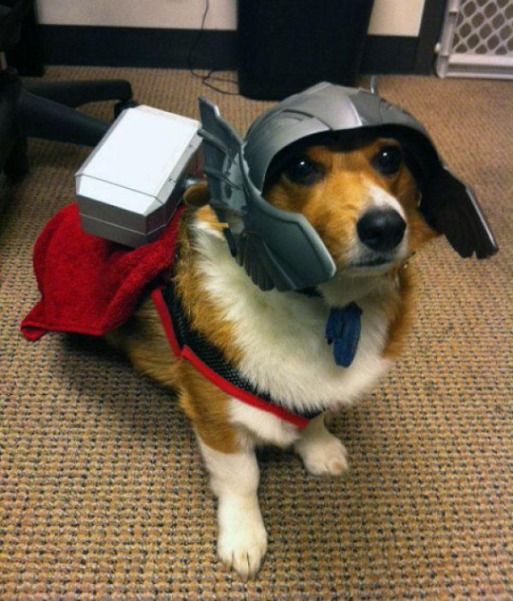 Thorgi, the barking Avenger!
We've some lovely Game of Thronestravel posters for your next trip through Westeros, while Celtic punk band Irish Moutarde has covered The Bear and the Maiden Fair from the book series. We've a red band trailer for the 'average guys against aliens' film Neighbourhood Watch, which is now called The Watch, while the long awaited 'gamers summon a demon' film Knights of Badassdom still has no release date.
Leonard Nimoy wanted to play the villain in Star Trek 5 (Wouldn't that mean he'd have played the director?), there's a map showing how much of London is buried beneath the Earth and the first picture from Do No Harm, a modern version of Dr Jekyll and Mr Hyde. Will it be better than Steven Moffat's Jekyll? All signs point to no and we say that with absolute authority, because Jekyll was wet your pants in fear brilliant, whereas US adaptions of UK shows are almost universally steaming piles of poo.
Peter 'Robocop' Weller has given come cryptic hints as to his part on Star Trek 2 and Tom Wilson, better known as Biff Tannen from the Back to the Future films, gets asked about the films a lot. Instead of getting grumpy about it, he simply had a business card made up. There's a look at the video game Artemis, which let's you and 6 friends be the bridge crew on a starship, some more Iron Man 3casting news and a proof of concept trailer for an animated version of the Ring of the Nibelung, which can only mean one thing…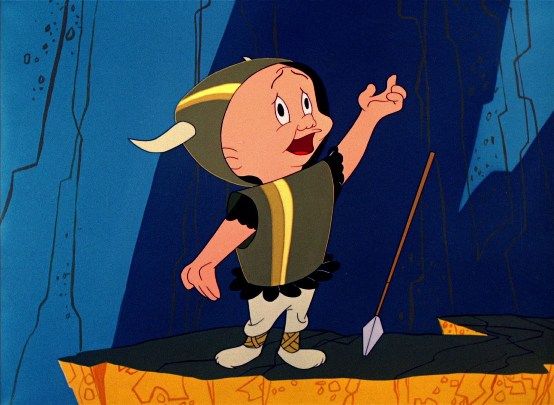 What, you were expecting something else?
There's a look at the new genre shows on the ABC and TNT networks, while you won't have to complain about Fox cancelling your favourite sci fi shows this year, as they don't have any! (Well, barring Fringe but that's in it's final season)
Tricia Helfer mighthave something to do with Blood and Chrome, the new Hulk TV show could be on air as early as next year, some of the folks behind Falling Skies have admitted they might have written themselves into a corner with last season's cliffhanger and Alcatrazhas been cancelled. The Care Bears are getting a new series, while the Punisher and Jessica Jones won't be.
There's the first look at Revolution, the new show from JJ Abrams and Eric Kripke, you'll need to change what country you're in to watch the first episode of Tron Uprising, we've the first look at Chris Meloni on True Blood, Leonard Nimoy has unretired for the Fringe season finale and in news that made me do this, Communityhas been renewed!
CBS have picked up Elementary, the American adaption of Sherlock and released a trailer for it. Yes, Steven Moffat is still tetchy about it. The Walking Deadis casting, a Dalek impersonator was on Britain's Got Talent and we've part of a teaser for Clone Wars season 5. The CW channel have picked up both the Beauty and the Beast remake and Arrow (Here's the first clip from each show) along with renewing Nikita, there's the first trailer for True Blood season 5 and NBC have commissioned a new show called Blackbeard.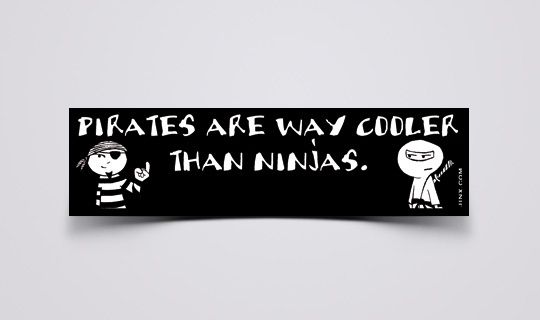 Amen to that.
We've the first teaser poster for and a press release about Sin City 2 (3D. Really?), which appears to confirm it's being directed by Robert Rodriguez and Frank Miller along with a new clip from Brave, which appears to have some spoilers in the soundtrack. There's some casting news on Red 2, the first picture of Scarlet Johansson in Under the Skin, the trailer for Assassin's Creed 3 has been unlocked by fans and we've some pictures of the Doctor and Amy Pond playing with themselves.
We have the short film Spoiler, a post zombie apocalypse cop film and a trailer for Argo, based on the true story of a fake science fiction film that helped get 6 American diplomats out of Iran in 1977. In Lego news, the next video game will be the Lord of the Rings, while fans have assembled both the Nine Circles of Hell (Based on Dante's Divine Comedy) and what daily life on Hoth must be like. Lastly in this bit, an American man is seeking $26,000 to build World 1-1 of Super Mario Brothers. Hey, I know worse ways to spend that kind of cash…
Contagion 2 is being planned, there's the first picture of Lena Heady in Dredd, Neil Marshall is set to direct Dracula and the Last Voyage of Demeter while UK chain Sainsbury's appear to be using some dodgy marketing to convince people to buy the 1990 Captain America film. On that topic, movie merchandising has gone one step further (down the toilet), with a Watchmen toaster and an incredibly sad looking Batman trying to sell Mountain Dew.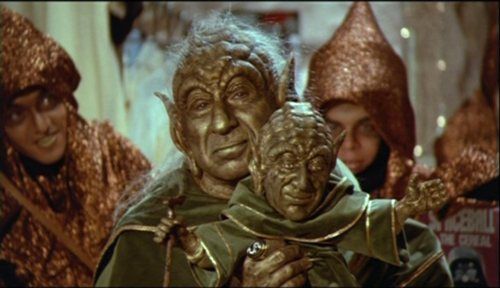 Merchandising, merchandising, where the real money from the movie is made!
SyFy US have announced their summer line up and its grim reading. There's some highlights (New season of Warehouse 13, Alphas and Face Off), but that's offset by the premiere of such gems as Insane or Inspired? , which is people talking about internet videos. Amber Benson, how badly did you need work? Almost everything else premiering is ghost based - there's season 2 of Paranormal Witness, Jack (Son of Ozzy) Osbourne and a friend on the Paranormal Highway, along with Haunted Collector and School Spirits. Destination Truth returns for another season of finding nothing and we can't ignore the channel's new original movies, such as Jersey Shore Shark Attack (No, it's not the JS cast being attacked by sharks. I'm sad as well) and Bigfoot, which features a Brady and a Partridge. And yet there's still no word on a fifth season of Sanctuary!
They've also announced a raft of new shows in development and as you may have guessed, not one is set in space! Among them are Divas of Dress Up, following 6 female cosplayers (Yep, that won't be pandering to a male audience in any way...), Fan Girl/Fan Boy Project (I'm guessing it's a working title) which is from a producer of Jersey Shore, Toy Traveller, about a guy who travels the world seeking rare toys (Isn't that what Ebay is for?) and two shows (Master Control and Stranger than Fiction) that resemble a live action version of the comments section on YouTube. And humanity's top of the food chain how?
There's the first clip from Prometheus and yes, Lance Henriksen will cameo in the film. Henriksen has also said a Millennium movie has a good chance of happening, which is nice. Professor Curt Connors is looking for interns, the damage bill inflicted on New York in The Avengers has been calculated and there's some pictures from the new Arkham City DLC, Harley Quinn's Revenge.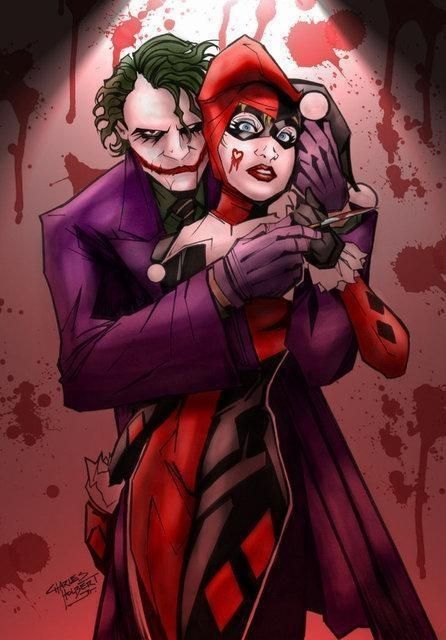 And it's still less creepy than Twilight…
An audition tape for Game of Thrones season 3 was leaked, Ridley Scott has said Blade Runner 2 will have a female protagonist and there's an Atomic Weapons Museum in Las Vegas. No, we don't know if there's a Major Kong Ride, but until there is, I'm not going! Steven Moffat has clarified that River Song is bisexual, Matthew Modine (Who's appearing in The Dark Knight Rises) has said Batman could beat up Iron Man while Stephen Fry and Hugh Laurie are planning something. Make of that what you will…
From the "No, that won't annoy people at all' department comes word that the US Immigration and Customs Enforcement Agency has added unskippable anti piracy warnings to all new American DVD's and Blu-Ray's. Yes, the combined length is a mere 20 seconds, but that's not the point. The point is I've just legally purchased something and you're yelling PIRACY IS BAD at me!
In further news that makes me want to burn things, the PBS channel cut a combined 24 minutes (8 minutes each episode) from season 2 of Sherlock to make room for commercials. I'd love to throw around terms like heretical, but money grubbing and disrespectful come more to mind. I understand you only have so much airtime and need commercials to pay for the show, but couldn't you just extend the time slot? What goes through the minds of the people who make these decisions? Do they think Network was a 'how to' guide?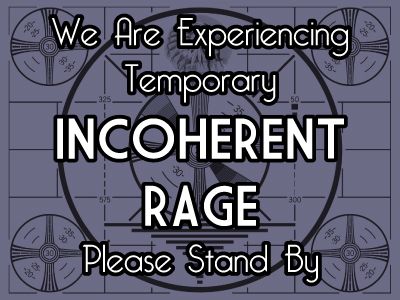 We'll be right back after a word from our sponsor!
The Lobo movie has a director, The Rock, AKA Dwayne Johnson, could be playing a DC superhero and if you've ever wanted to combine Monopoly with the Cthulhu Mythos, you'll want to play The Doom that Came to Atlantic City. Fan theories are racing around the internet about how [MASSIVE AVENGERS SPOILER] could return, Orson Scott Card said most of the Ender's Game movie wasn't based on his book but it'll look great and there's a pretty spoilery looking Prometheus poster.
We end this week with a crowning moment of awesome, that being the story of how a five year old geek (and his mother) got to meet the Avengers. Warms the heart and brings a tear to the eye...
Quote of the Week:
Hyde has been shot repeatedly, and is covered in blood)
Hyde: Look at that... Look what you did... This was CLEAN ON THIS MORNING!
Jekyll
Remember, The Shadow knows...