Welcome again dear readers!
Yes, I'm back from my sojourn in foreign places, having been battered by wind and rain while going very fast in a boat, all the time making sure not to drink the water. I even achieved something that could vaguely resemble a tan! Well, if you look at it upside down. With the lights off. And your eyes closed. Well, I'm less pale than I was before...
Right now, we've got a fair bit to cover and should get moving! After all, time is fleeting and madness does takes it's toll…
The big event this week is a new Dark Knight Rises trailer, which looks suitably spiffy, along with some more of the viral campaign. We also have new trailers for The Amazing Spider-Man, GI Joe: Retaliation and Brave which look fantastic, incredibly cheesy and how I want any daughters of mine to turn out, in that order. That's been followed by new Prometheus trailers, in regular and European flavours, a featurette on the film and a plethora of clips from Dark Shadows.
It's now Avengers time, which I've still not seen so spoil at your peril! Robert Downey Jr will keep playing Tony Stark so long as the movies are good, the Wasp was in an early draft of the movie and Samuel L Jackson (Who blasted a negative review of the film) wants a SHIELD movie. There's yet another reason to hate the Americans with word that they're getting a second post credits sequence - there's no word if other countries will get it. A Hulk spin off might actually happen despite earlier reports and while Mark Ruffalo has signed to play him in six more movies, he did something incredibly stupid when he was cast. He went online. You only make that mistake once…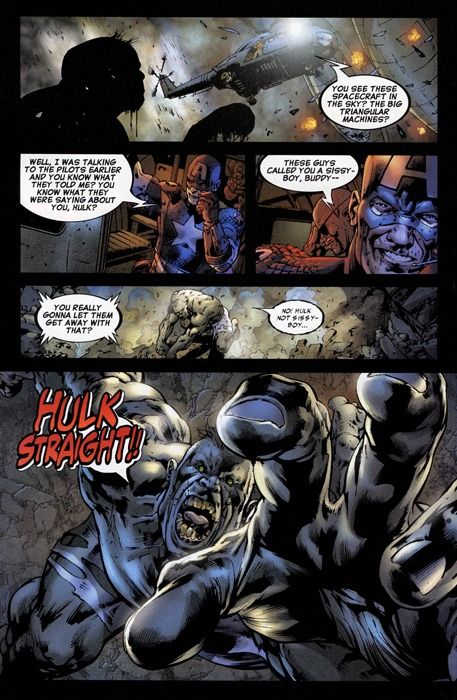 "HULK NOT ALWAYS THINK BEFORE HULK SPEAK. HULK SORRY."
We've got three new clips from Men in Black 3, Vin Diesel wants to make more Riddick sequels and there's a new trailer for Tron Uprising. Eliza Dushku will voice She-Hulk in the upcoming cartoon Hulk and the Agents of S.M.A.S.H. (Which is an awesome title!) series, Guillermo Del Toro has been attached to horror western The Bloody Benders, William Sadler has said he'd love to return as Death in Bill and Ted 3 and we've a spoilery guide to True Blood season 5.
Wil Wheaton has talked about leaving TNG at the cast reunion at the Calgary Comic and Entertainment Expo last weekend (Which had some fantastic cosplay), Black Dynamite 2 will shoot this year, as will Kick Ass 2, who's star Chloe Moretz has talked about the remake of Carrie she's also starring in. The Daredevil reboot has had a rewrite ordered and a Dalek has materialized atop the MIT science building. Direct from the 'I'll believe it when I see it' section comes word that Rise of the Apes 2 could arrive next year and that Netflix could bring back Jericho.
Bethesda have revealed the first Skyrim DLC, Bill Murray still hasn't said no to Ghostbusters 3 and we've seen the Game of Thrones intro done in Lego. There's a whopping great spoiler for Star Trek 2 (Which could have a special guest star and is currently filming in a giant government lab), a little girl's fighting monsters in the Beasts of the Southern Wild trailer and not only has Fringe got a fifth and final season, but there's a trailer for it!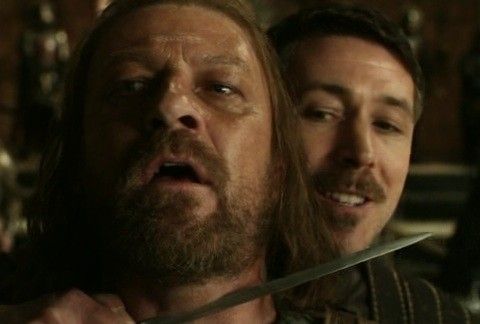 "After all, it is necessary to get behind someone before you can stab them in the back."
There's some more pictures from Amazing Spider-Man and Lego Batman 2 while from the "Really?" section comes pictures of the crossover between Australian Fashion Week and Marvel Comics. We've another behind the scenes look at Abraham Lincoln: Vampire Hunter, Joss Whedon has talked about his favourite scene in the Batman script he pitched a few years back and Disneyland Paris is getting a Star Wars section.
The BBC have commissioned a new zombie apocalypse show, In the Flesh, about reintegrating zombies into society, Chris Hemsworth has said Thor 2 could learn a few things from Game of Thrones and writer Grant Morrison has said Batman's gay. Tom Cruise is attached to a Van Helsing reboot and the first pictures of The Lizard from The Amazing Spider-Man are out!
There's another look at Transformers: Fall of Cybertron, Joseph Gordon Levitt is remaking Little Shop of Horrors and we've seen a fantastic Arya Stark birthday cake. Brad Bird will direct Damon Lindelof's next movie 1952, we've a pile of Men in Black 3 clips, Mark Gatiss has dropped hints about season 3 of Sherlock, there's some fantastic Iron Man cosplay and Captains Kirk and Picard will go into space, or rather action figures of them will.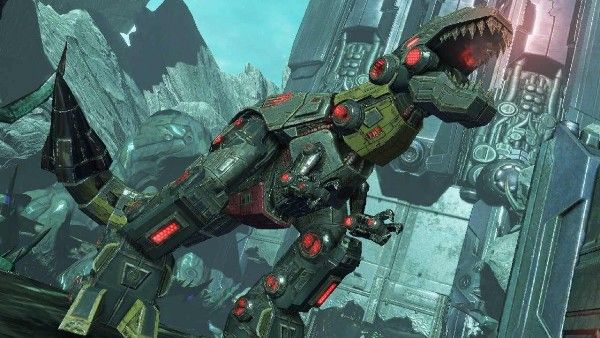 "Me Grimlock no bozo, me King!"
We've been deeply saddened this week to learn of the death of composer Joel Goldsmith, who was behind the score for virtually all the Stargate franchise. Composing was in Goldsmith's family, being the son of legendary composer Jerry, who was famed for his work on the Star Trek series. I'd have loved the chance to tell him how much I enjoy the score he did for Kull the Conqueror, a far better score than the film deserved. Goldsmith died of cancer earlier this week. He was 54.
There's the first picture from Russell T Davies new show Wizards vs Aliens, a French short called Apocalypse Pizza and the live action Halo project is back on, but as a web series. Peter Jackson has screened 10 minutes from The Hobbit and been stung by criticism of it while Neil Gaiman's Graveyard Book is becoming a movie.
If the rumours are true, Arrow has been picked up by the CW, Sharlto Copley is said to be playing King Stefan in Malificent, a Sleeping Beauty story starring Angelina Jolie and there's details of what's on the John Carter Blu-Ray. George RR Martin's Game of Thrones cameo won't be seen, the cover of the latest Doctor Who Magazine has every Dalek variant on it and Kevin Feige still wants to make a Doctor Strange movie.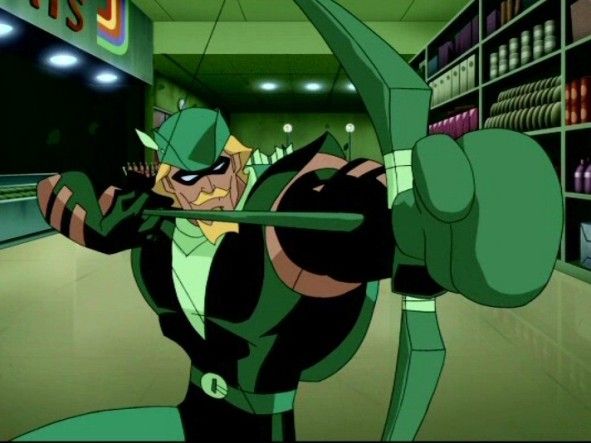 "And Black Canary said a buzz saw arrow was self-indulgent."
Did You Know?
There was a Cosmic Cube easter egg in Iron Man 2.
Catching Fire, aka The Hunger Games 2, will be directed by Francis Lawrence whose previous work includes I am Legend and Constantine, Stan Lee has revealed Michael Jackson wanted to play spider-Man so badly he tried to buy Marvel and would-be super villain Rex Velvet has emerged to terrify Seattle! *maniacal laugh*
Quote of the Week:
"But I have many names, serpent, even as you. Vingthor the Hurler, Longbeard's Son, have I been called. Hrodr's foeman,too. In Tyr's ancestral home, wisest Hymir knew my name as Veur; unhappy Hrungnir's playmate some have called me. East of Elvigar in Gianthome they whisper Hloriddi's name. My father called me son. My mother called me darling. And beneath the vaults of Heaven, I am Thor Odinson, the Thunderer, Jormungand's Fear!"
Thor v.1 #379.
Remember, The Shadow knows…