Greetings dear readers!
The writer's on something of a high this week, or he would be if he wasn't feeling like the living dead.
Eyecon
was an absolute blast and he had a grand time running his event, with some
incredibly
over the top French accents, which helped make up for the stomach bug he caught… And yes, plans for
Sydcon
are already in the works. *cackles evilly".
On with the news then!
The best news this week is that HBO have
renewed
Game of Thrones
for a third season of 10 episodes, though how much of
A Storm of Swords
they'll be able to fit into it will be interesting. George RR Martin has said it'll cover the first half of the book and he'll be writing episode 7, with rumours having the season ending with a certain event.
Those who've read the book will know what I mean…
The following paragraph has been assembled to be about the
Avengers
: there's 20 minutes of
behind the scenes footage
, some more
TV spots
, shiny
t-shirts
and some more clips with Tony Stark
mouthing off
to Loki, Nick Fury in
a tense exchange
with Maria Hill and Thor being
cheerfully sarcastic
. As for why
Farmers Insurance
got a tie-in, well your guess is as good as mine.

In related news, Captain America 2 has a release date, Sir Ben Kingsley is the villain of Iron Man 3 and Avengers director Joss Whedon not only has a plan to get Firefly back on screens, but has worked out who would win in a fight between Buffy and Black Widow.

Adorable isn't the word…

There's concept art that could be the new Ninja Turtles, Walking Dead creator Robert Kirkman's new book Thief of Thieves is coming to television and producer Joel Wyman said he should know this week if Fringe is renewed. Last weekend's Anime Boston Con saw a beautiful moment when Rorschach proposed to Deadpool (Deadpool said yes by the way) and the International Space Station is set to go where no space station has gone before and make it's own booze.

The next year of Dungeons and Dragons releases will  be themed around the Rise of the Underdark, there's look at the retro aliens of Men in Black 3 and the features of the USCSS Prometheus and if you're trying to survive the zombie apocalypse, there's an app for that.

There's picture's from Doctor Who's New York shoot, you could be waiting until 2015 for Avatar 2 and we've a trailer for Simon Pegg's new film, A Fantastic Fear of Everything. Sabrina the Teenage Witch is set to return as a film and a man has gotten 6 years jail for selling fake posters of 1931's Frankenstein.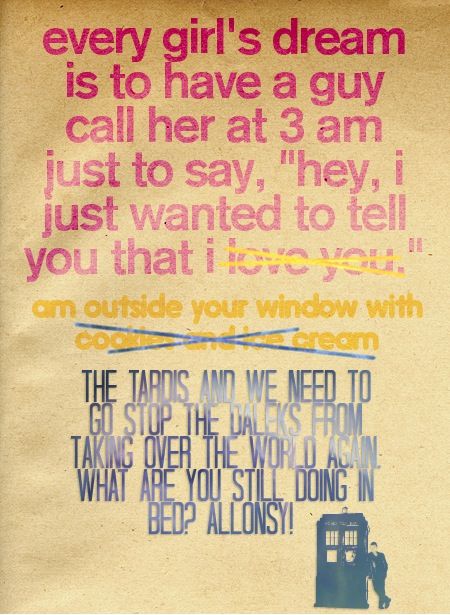 Ice Cream or Daleks? That's a tough decision…

The Walking Dead has a new regular in it's cast, if you want more Torchwood you'll have to convince Russell T Davies to come back and a fire alarm has meant a lucky fan has some new pictures of the set of The Hobbit, which has also released three new pictures of Hobbiton.

There's not one, but two Game of Thrones cookbooks, the first footage, poster and now the first trailer for Looper and Hunger Games director Gary Ross won't be directing Catching Fire, explaining why in a public statement. The Kickstarter's continue, with funds being raised for a Dr McNinja video game (Based on the webcomic about a doctor, who's also a ninja!), we've the first trailer for Storage 24 (Written by and starring Noel Clarke) and some more Prometheus pictures.

There's some behind the scenes footage from True Blood season 5 and the furore over Mass Effect 3's ending has escalated. The Hunger Games has sparked a new baby name craze and Jacob French finished his epic quest to walk across Australia in stormtrooper armour, raising $89,000 for charity,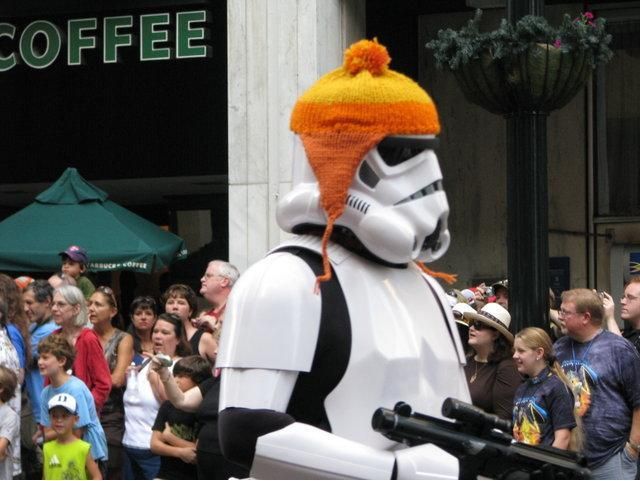 A man walks down the street in that hat, people know he's not afraid of anything.

There's some more pictures from The Dark Knight Rises and a high res picture of Catwoman, the Secret Theatre in New York is staging the play Blast Radius, about the aftermath of an alien invasion and author Neal Stephenson is talking about swordplay in the trailer for anthology series The Mongoliad Volume 1.

There's a new clip from Cabin in the Woods and a trailer for I Know That Voice, a documentary about voice actors including Kevin Conroy, Billy West and June Foray, the voice of Rocky the Flying Squirrel! Sin City 2 is set to start casting next week and from the 'Things we're glad aren't real cause they'd suck' section, there's a still from a Game of Thrones fighting game.

There's a look at the set of Guillermo Del Toro's Pacific Rim, a 'blink and you'll miss it' teaser for Tron Uprising and a new featurette about Brave. Ridley Scott dropped a bombshell at a Prometheus Q&A, saying he wants the rating that will get the largest box office as possible. Fair enough, though I'm sure some folks will have their knickers in a knot over it.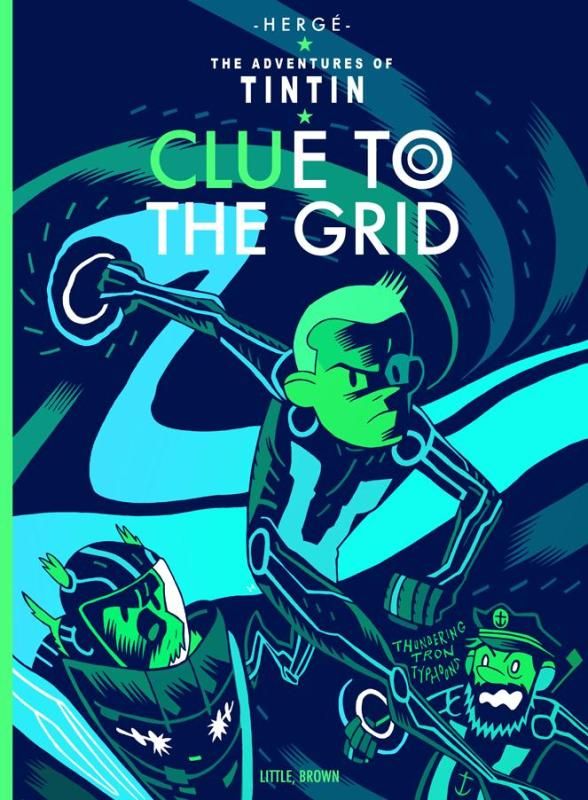 Snowy driving a light cycle = awesome.

There's the first five minutes of Lockout (Wow, can Guy Pearce take a punch or what?) while Community's Donald Glover will appear in The Amazing Spider-Man after all! Glover, if you remember, was the subject of a fan campaign to be allowed to audition for the part in mid 2010. In a  not at all subtle plug, the show will premiere on TV1  in a season 1 marathon April 25!

Quote of the Week:

Khal Khalundurrin: There is a rumour. Instead of putting his worst murderers to death, the King sent them here, to build the traps for the Dark Forge.

Adric Fell: So you're telling me this murder factory for magic murder tools is filled with murder traps made by insane Dwarven murderers.

Khal: Well, 'insane'-

Adric: Killed others for no good reason.

Khal: Ah yes then. 'Insane.'

Dungeons and Dragons – Issue #3

And that's it from me! I'm taking a bit of a (well earned) break, so we'll see you in a couple of weeks!

Remember, The Shadow knows…