Welcome again dear readers!
The writer's been doing what he always does the week before he runs a con game: PANIC. Whether trying to find all the typos on the character sheets, streamlining his flavor text and just trying to remember the game rules, virtually all his attention has been focused on his game. 
Also, today he's older. APPLAUD HIS DECLINE!!
Moving on to the news now, the new Total Recall trailer comes in regular and director's commentary flavours and it looks pretty good, as does the first clip from The Avengers. We also have a clip of them as kiddies, which is pretty damn cute.  The Smithsonian Channel has beaten SyFy at their own game by pitting a T-Rex vs a giant snake, there's some more minimalist Doctor Who posters and a fantasy themed B&B (No, not that sort of fantasy – get out of the gutter!) has opened up in Belgium. Two words: ROAD TRIP!
Last weekend saw the Emerald City Con in Seattle and there was much, much nerdiness. There's a collection of pictures of guests and cosplayers, some pictures taken by Wil Wheaton and yes, more cosplay. I'd swear that's all some people go to cons to look at… There was some unpleasantness, but that was just Adam Baldwin being a jerk, which Wil and Anne Wheaton and Joel Watson (Creator of web comic Hijinks Ensue) can back up. I have to confess, knowing that Baldwin's politics are to the right of Genghis Khan makes it harder for me to enjoy his work.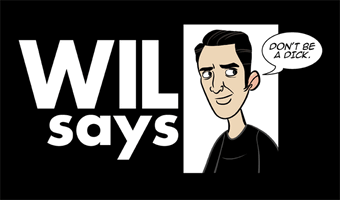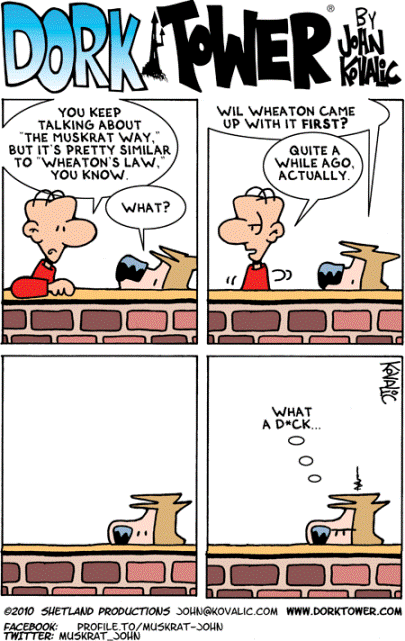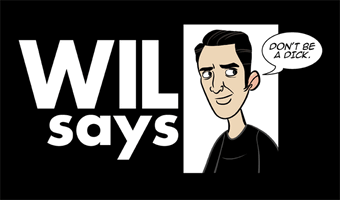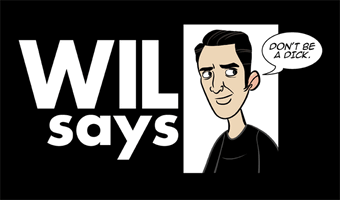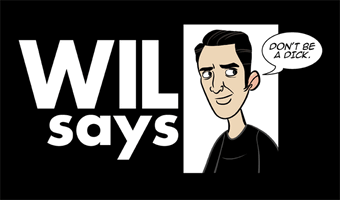 Wheaton's Law – Google it and live by it.
There's Kickstarter's for a remake of the first Leisure Suit Larry and a new Shadowrun game, creator Toby Whithouse see's the fifth season of Being Human UK as a partial reboot owing to the loss of 3 of the lead actors, there's a list of people who could be directing Captain America 2 and Peter Berg has narrated a new Battleship behind the scenes feature.
There's a new teaser for Cabin in the Woods, what Doctor Who would look like as a Super Nintendo game and Roland Emmerich is set to blow up the White House. Again. Buffy's Amber Benson has talked about her new book and we've a bunch of pictures from Prometheus. Catwoman is coming to DC Nation and a Hellraiser TV show has been proposed - I pity the censors who have to classify that one.
Sony has bought the pitch for The Royal Honours Society, which has HG Wells, Jules Verne and Robert Louis Stevenson having adventures, David Yates still wants to make a Doctor Who movie (But not for a while) and the Johnny Quest movie is still delayed. Work has begun on Detroit's Robocop statue (I'd buy that for a dollar!) and Gandalf the Grey was recently seen skateboarding.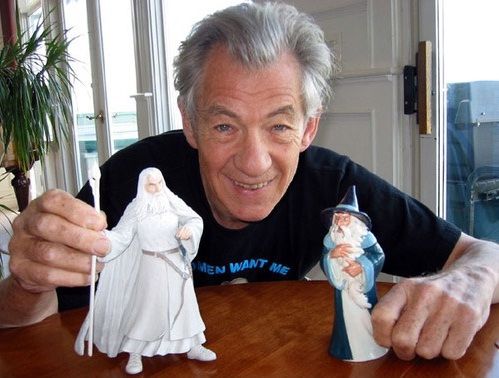 Sure put's a new spin on the term 'playing with yourself'…
The long hoped for adaption of The Flash (The fast one, not the Flash – ah ah!) is speeding up, IDW announced Mars Attacks: The Musical and there's photo's from the Harry Potter studio tour. A new Avengers TV spot finally has a good look at Loki's army and Fox are still trying to save Fringe.
The third season of Haven will be shooting soon, Hammer films is planning a Woman in Black sequel and HBO has paid for 50 fans to get Game of Thrones tattoos, We've some more rumours about both the next XBox and the Wii U and for those who long to hear the pitter patter of little feet around the house, both a sequel and reboot to Child's Play are in development.
Adam Sandler has swept the Razzies, winning a record 12 awards, there's the first footage from True Blood season 5, Hugh Jackman supports Free Comic Book Day and the New York Times has once again missed the point of Game of Thrones.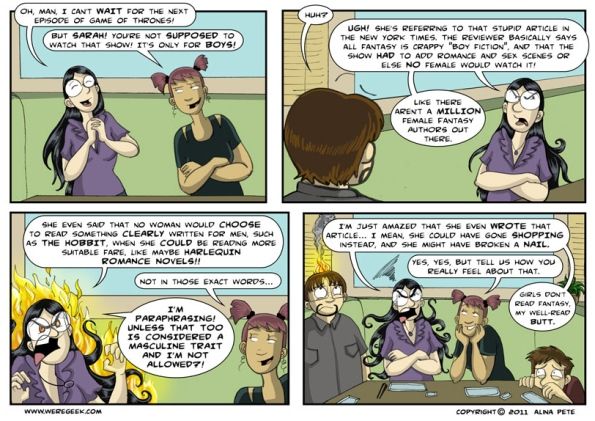 Don't make fangirls angry - you won't like them when they're angry…
We've a trailer for the movie Womb, in which Eva Green falls in love with Matt Smith and then gives birth to his clone. If that's not a healthy relationship, then I don't know what is! The Guild creator and geek icon Felecia Day has sung about how geeks are cool and talked about her new YouTube channel, which saw the debut of Wil Wheaton's new show Tabletop this week. It was a lot of fun to watch – I'm looking forward to the next one! And in case you hadn't heard, he'll be in Australia very soon!
Last weekend saw the traditional Aprils Fool's Day pranks, some of which included an Alien Easter Egg, a trailer for Assassin's Creed on the Kinect, a Mass Effect cartoon series and word that James Cameron will be directing Prometheus 2, which fooled Deadline and The Guardian. Oh, and the traditional 'the next Doctor will be female' rumour has started again. I thought it was that time of year again…
It's not just one Dalek variant set to return to Doctor Who, but all of them! (If they can fit a Special Weapons Dalek cameo in there I'll be a very happy man) Matt Smith and Karen Gillan have both said the 60's model is there favourite, while Arthur Darvill was cryptic and non committal about his choice.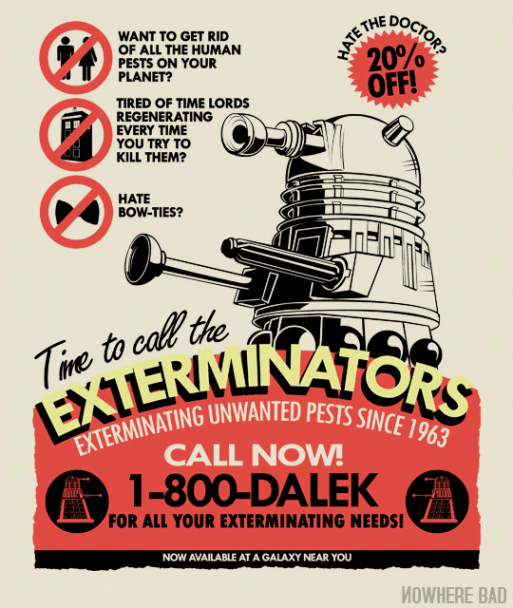 They might blow up your house in the process, but they'll exterminate the pests!
Straight from the 'I don't want to live on this planet anymore' desk comes word of a sequel to Twins. Arnold Schwarzenegger and Danny DeVito will return, joined by Eddie Murphy as the previously unknown third brother. What did we do to deserve that? If you think it can't get worse, you're wrong - Dumb and Dumber 2 is to shoot this year. I choose to believe that's an April Fool's day prank – the thought of it being real is enough to send me running screaming to the peace and safety of a new dark age… Thankfully here's something to restore your faith in humanity: Nichelle Nichols and Barack Obama giving the Vulcan salute in the Oval Office. Why can't any of our politicians be that awesome?
Game of Thrones season 2 premiered in the US last Sunday and hopefully everyone got the date right! There's an interactive map for those who don't know Riverrun from Casterly Rock, the show's viewer's guide has been updated, a kids colouring book has been released and a bright spark has translated the premiere announcement into Dothraki.
Concept art for a Willow cartoon series has surfaced and there could be Harley Quinn DLC for Batman: Arkham City. Damon Lindelof still hasn't confirmed Prometheus is an Alien prequel, three hidden clips from The Amazing Spider-Man have been found, there's TV spots for Men in Black 3 and The Avengers, Jared Padalacki is confident of Supernatural getting an 8th season and a first glance it's a picture on a t-shirt, but it also could be our first look at Smaug.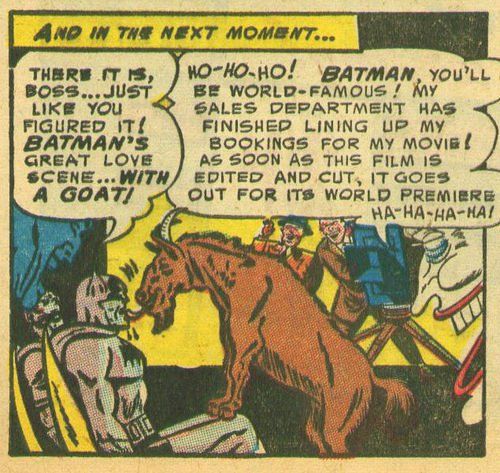 … Yeah, I got nothing.
The real hero of The Avengers finally has his own poster, there's a fashion show themed around James Cameron's movies and a trailer for an Irish vampire movie that's not quite what you'd expect… There's video of Joss Whedon re-enacting has greatest Comic Con fangasm (From the Morgan Spurlock doco Comic Con Episode IV: A Fan's Hope), you can read James Cameron's responses to people who hated Aliens (They exist?) and check out some leaked pictures from the unreleased Star Wars: Battlefront 3. That loading screen looks dead sexy.
You can watch the first 3 minutes of Falling Skies season 2 and 10 minutes of the new animated series Yamato 2199 and there's good odds of Community season 4 happening, despite the recent exchange of expletives between actor Chevy Chase and creator Dan Harmon. There's a new Diablo 3 trailer for the Demon Hunter class, Supernatural show runner Sera Gamble has stepped down and Taylor Kitsch doesn't consider John Carter to have been a failure.
There's a fan campaign for a Walking Dead soundtrack album, The Mummy is getting a reboot and Robert Englund has chatted about the Freddy Krueger prequel that never was. An urban planner believes that George Lucas hates cities and Soundgarden have recorded their first new song in 15 years for The Avengers soundtrack.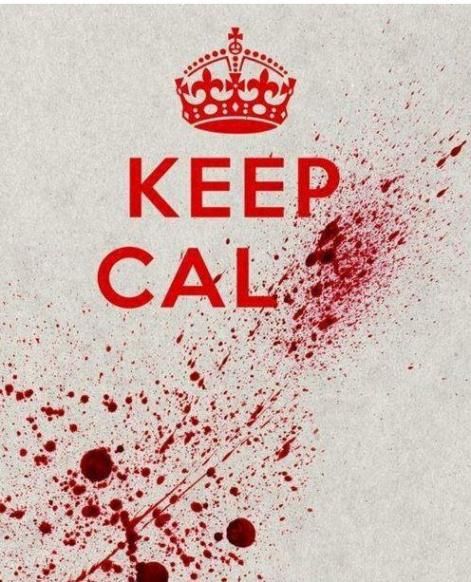 Rule #32 – enjoy the little things.
George Takei say's not to expect any more original series cameos in the Star Trek movies, there's the writing advice that CS Lewis gave to a young fan, we've the cover for China Mieville's new comic, an Allen Quartermain TV show is on the way and there's another tiny picture from the set of Ender's Game.
The Hunger Games sequel could be in trouble over money, The Amazing Spider-Man's producers have talked about why the films villain had to be the Lizard, there's a look at the limited edition Snow White and the Huntsman clothing line and James Cameron and Jon Landau have talked about Avatar sequels and spin offs.
Lastly, I'm sure they aren't legal and I doubt Lucasfilm would authorise them if so, but there's now Star Wars themed condoms. So many 'protect your lightsaber' jokes, so little time…
Quote of the Week:
Timothy 'Dum Dum' Dugan: Are you sure you know what you're doing?
Steve Rogers: Yeah. I punched out Adolf Hitler 200 times.
Captain America: The First Avenger
And that's us for the week. I hope you all have a great long weekend – I'll be spending mine at Eyecon playing games! I look forward to seeing many of you there.
Cheers,
Remember, The Shadow knows...