Greetings dear readers!
The Shadow's taken a double dose of angry pills this week – he's not sure why, but the two songs stuck in his head at the moment are Soundgarden's Blow Up the Outside World and (I Want To) Spill the Blood of a Hippy by the Doug Anthony All Stars, which should give a clue to his state of mind. He should be back to normal (Or as normal as he gets) next week though. Anyhow, let's get on with things!
An archery instructor has taken aim at Hawkeye for his technique (or lack of) in The Avengers, the Doctor Horrible sequel has been held up because of schedules but could shoot this year and there's a gallery of horrible Hunger Games merchandise. Nathan Fillion has joined the Percy Jackson sequel, the Robocop remake has a release date, the Rock is in talks for a third Journey film and a fifth Mission Impossible film is on the cards.
SyFy have announced the cast of Defiance, their TV show/MMO cross over, Zorro Reborn has it's director, there's some nifty Doctor Who iphone skins for sale (I want the Cybermen coming down the steps of St Pauls) and a copy of the letter of congratulations that Muppet Labs sent to the Mars Rover team has been released.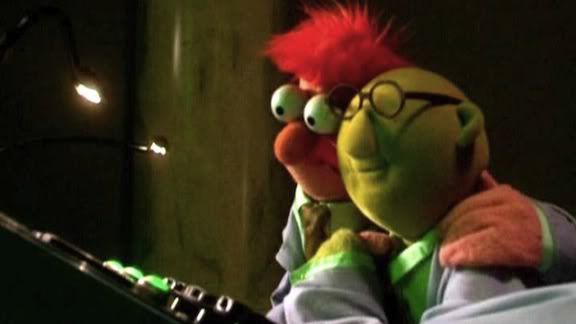 Science! Cause that's what friends are for…
Given airport security these days, going through dressed as the Joker without emptying your pockets could be an astonishingly bad move. I should know, given the amount of times I've been swabbed for explosives at airports. Of course, most times I've flown have been at stupid o'clock in the morning when I'm at my least conscious and dressed like a deranged lunatic* so I can't really blame them.
* I like to describe it as 'Gamer geek/heavy metal fan, with a dash of disposal store chic.'
A Walking Dead social game is coming to Facebook and there's printable dust jackets for your books so people will leave you alone when you're reading in public. As awesome as those are they wouldn't work for me at all, as my ability to attract freaks on public transport is off the scale. From the garden variety drunks and evangelists (also sometimes drunk), to people who haven't showered in months and want to talk about Batman to that lovely middle aged Canadian couple who'd been up and down the beaches and the city and hadn't smelt pot smoke anywhere, I get them all.
Sigourney Weaver has dropped a hint about an R-rated version of Galaxy Quest existing and what I'd do for a copy of that can't be printed here. There's hints the original film was naughtier – look at Weaver's mouth in the chomper's scene, where "Screw that" has clearly been dubbed over something else...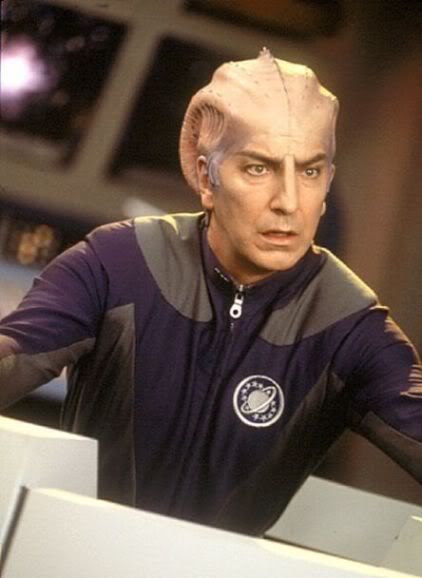 What, she said what?
Eighth Doctor Paul McGann would love to appear in the Who 50th Anniversary special and for the Batmanologists out there, Keifer Sutherland could have been Robin to Michael Keaton's Batman. Hey, he couldn't have been as bad as Chris O'Donnell was… Meanwhile, to confirm what we knew all along, it's been proven that lab coats make your smarter!
Ewan McGregor said he enjoyed being in the Star Wars prequels (And it showed), there's a Power of the Daleks fan film convention soon in the UK and the legal battle over the creation of Davros continues, with Steve Clark seeking samples of his old school teachers handwriting to verify against his prize entry. I'm still confused as to why he waited so long…
The strangest/most awesome thing I've seen this week is this video. I won't spoil it but trust me – it's worth it. There's Sherlock as a Saturday morning cartoon, a Hunger Games behind the scenes feature and another Game of Thrones trailer, with more Joffrey slapping!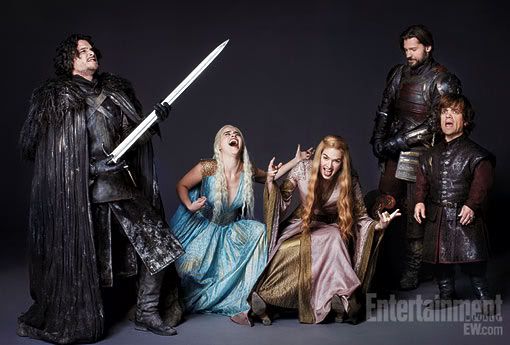 Cause it's a long way to the top, if you want the Iron Throne!
Ever wanted to know what has Angel been up to since his show was cancelled? Now you can! Stephen Lang has blasted Terra Nova's cancellation and for those of you who believe all that 'the world will end in 2012' stuff, NASA say's not to worry and it'll all be OK.
Stan Lee has taken a pot shot at DC Comics, saying he has issues with there being no scientific basis for things like Superman's flight. I think he was bored and hadn't been in the papers recently, but who am I to argue with him?
There's the first teaser for the Total Recall remake and another Japanese Avengers trailer that has more new footage! An Etsy seller is marketing Hobbit hole children's play houses (I WANT) we've found the reason why you haven't seen the Bioshock movie yet and artist Jean 'Moebius' Giraud has died at 73.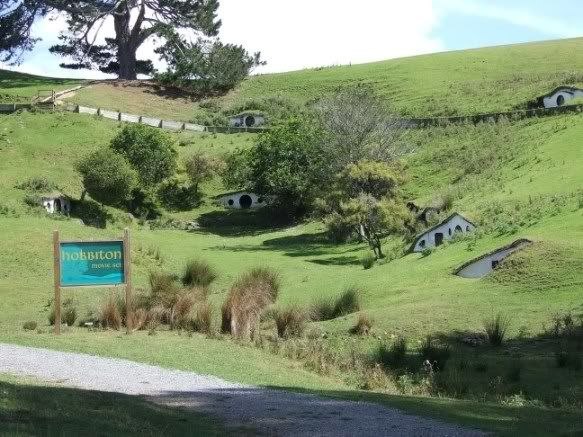 Been there. *blows raspberry*
We've some location pictures from Doctor Who's wild west episode (It's shooting where Sergio Leone shot A Fistful of Dollars!), Tarsem Singh really doesn't like the Mirror, Mirror trailers (Shouldn't the director have to OK them?) and there's some clips from it. Diablo 3 has a release date and Baldur's Gate: Enhanced Edition has been announced. There's no release date for it, but that'll give you time to gather your party before venturing forth.
There's a look at some of the Dark Knight Rises figures, Alfred and Armoured Bane, a new Lupin III series is on the way that will centre around his rival/love interest Fujiko and the Xbox 720 might not have a disc drive, which either means you won't be able to play old games on it or Microsoft can sell you an expensive drive to plug in to play them.
The following paragraph is all about Joss Whedon, so it's best read to the Firefly theme tune. He's said there's no Skrulls or Kree in The Avengers, which has unleashed even more speculation as to who Loki's army are. He's also said in a recent interview that he pitched a Batman film and still hopes for more Firefly. Frustratingly, it doesn't give any details on the pitch itself, which is a pretty monumental tease. Lastly, not only will Iron Man have multiple suits in Avengers, but they're going back to the circle shaped battery instead of the triangle.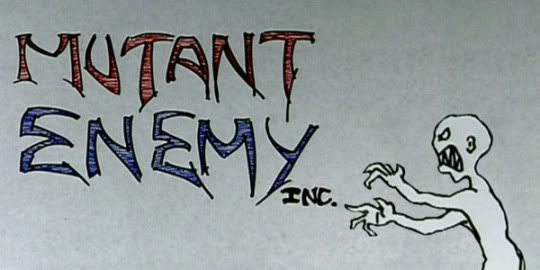 Grrr. Argh.
There's a new Hunger Games clip, pictures from Lockout and a look at the new Lord of the Rings Lego sets. We've yet another teaser for the new teaser of Prometheus (Just release the damn thing!) and the first footage from Dark Shadows has emerged, all 5 seconds of it. HOLD THE PRESSES! I've managed to find the full trailer that was release today, one that will hopefully not have been removed from YouTube by the time you read this.
The ending to Mass Effect 3 is apparently so diabolical that people are giving money to children's charities in the hope of getting it redone, Portishead's producers are making a Judge Dredd themed album, we've footage of when Princess Di met the Muppets and a UK trailer for Spanish film Rec: Genesis that has no dialogue whatsoever. Either they're trying to be artsy or they think modern audiences are too stupid to read subtitles – you decide.
We have new trailers for Superman vs The Elite (An adaption of the story "What's So Funny About the Truth, Justice and the American Way") and Lego Batman 2: DC Super Heroes and a film version of Y: The Last Man is proceeding. Warners have picked up the rights to Mandrake the Magician, there's new Rocketeer comics and from the people who brought you singing versions of Predator and Conan The Barbarian comes Mr Freeze: The Musical!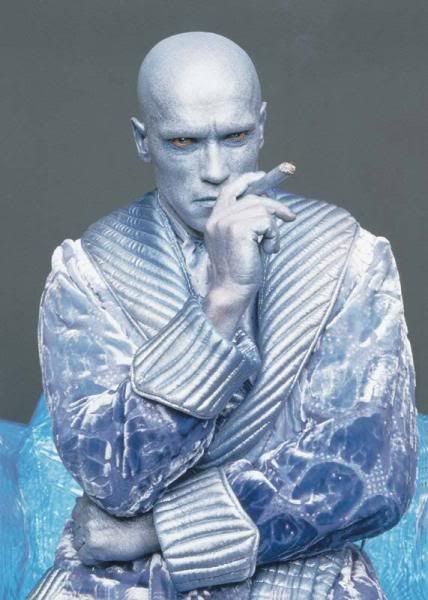 INSERT TERRIBLE ICE/COLD BASED PUN HERE
Paypal have done themselves proud in the latest 'Stomping on a Good Cause' awards, by blocking the account of Steve Berry, who was behind the book Behind the Sofa, a recollection of celebrities love of Doctor Who with all proceeds going to charity. Thankfully, all has ended well, with Paypal apologising and working with him to release the funds so the book can be printed. Berry is glad it's come to an amicable resolution and is looking forward to the book's release.
Mind you, when it comes to acting like jerks, they've some serious competition from the Saul Zentz company, who've told Southamption pub The Hobbit to rebrand by the end of May or face legal action. The pub, which has been trading for many years under the name (And serves pints of cocktails named Gandalf), doesn't have near the funds to do that. A Facebook group has been set up and Stephen Fry has tweeted his support for the pub's cause.
A Russian man has built a flying DeLorean (model) and in a cautionary tale, beware of naked Doctor Who fangirls. We have what could be the Iron Man 3 plot and my hatred of Melbourne is burning brightly, with them hosting the only Australian performance of Video Games Unplugged, hosted by none other than Wil Wheaton.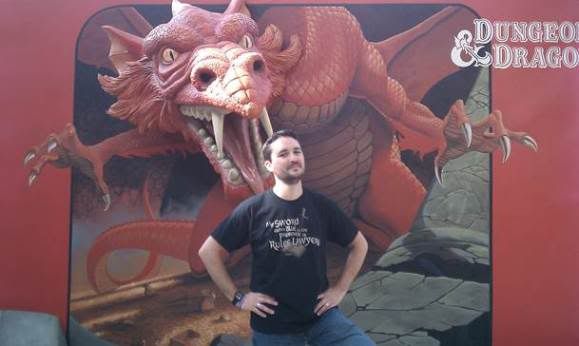 Wil Wheaton. What a guy…
Some concept art from a cancelled Sin City video game has surfaced, we have the first look at vampire Bella Swan and a group of actors are trying to establish a code of spoiler etiquette. Moving on to fund raising, another Bunyip movie, Territorial, is seeking funds. This is good, but I'm confused by the asking for no less than AUD $150,000 per donation. Points for thinking big, but I can't help but think he's reaching a bit too far.
The recent boom in fantasy television may have spawned a show about William Wallace - here's hoping the battle of Stirling Bridge will actually have the bridge in it! Why a group of angry historians didn't tar and feather Mel Gibson for that I'll never know… Question: Tolkien is cool right? And we all know mocking Nazis is cool. Right? Now, if you could only combine the two… Wait, Tolkien himself did!
There's video of what can only be described as a Japanese Tron musical, a bundle of new Wrath of the Titans pictures and the CDC has suggested using Lady Gaga to repel alien invasions. A new Battleship trailer is out but no-one's asked the most pressing question – why has no-one said 'You sunk my battleship!'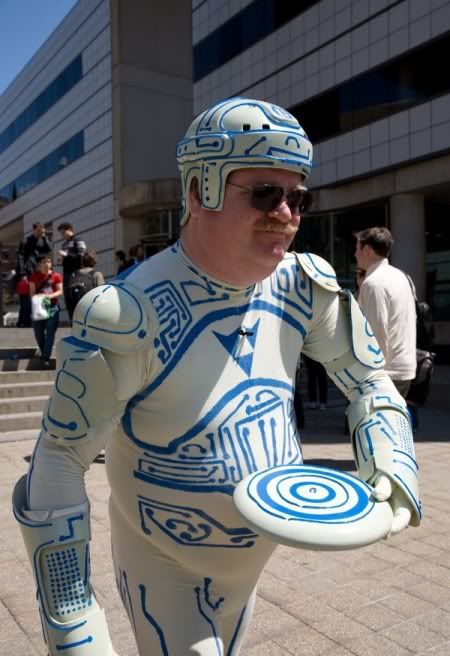 That's Tron Guy. He fights for the users!
DC Comics is launching the magazine DC Nation: Super Spectacular and there's an opinion piece about John Carter's marketing, which suggests it fell victim to the 'this was former exec's baby so I'll screw it to make him look bad' syndrome. More's the pity. There's the first picture from puppet noir film The Happytime Murders, the adaption of The Dark Tower could be back on and Syfy have taken a step in the right direction by cancelling Legend Quest. One reality series down, too damn many to go…
There's a leaked document from the Man of Steel set that appears to show some changes to the origin story, we have details of the 7 seconds cut from The Hunger Games in the UK, shooting dates for Sherlock season 3 and the evidence is mounting that Sophia Myles is returning to Doctor Who. If you're planning on buying Before Watchmen Alan Moore wants you to stop buying his other books so he can think good thoughts about you and for those of you who want to annoy your housemates, here's 10 straight hours of Darth Vader breathing. Please use responsibly.
We've some more Avengers posters, you can help fund a second season of Damsels and Dragons and Courtney Love has shown an incredible lack of perspective, claiming that the cover of Smells Like Teen Spirit in the recent Muppets film, and I quote, 'raped her husbands memory.' Sheesh – if she thinks the Muppets one is bad, what do you reckon happened when she heard Miley Cyrus was covering it?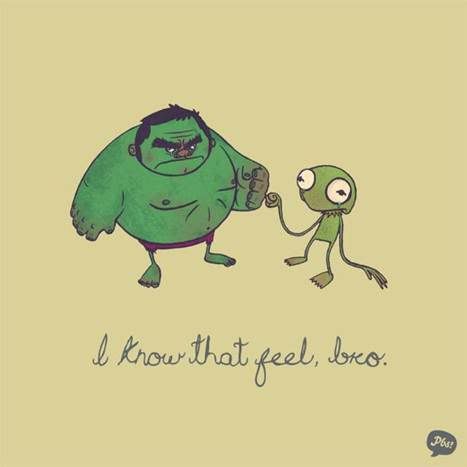 Like the frog says, it's not easy being green…
Colin Farrell could be what saves Arthur and Lancelot and some maniac has constructed Xenomorph high heels. Hey, whatever floats your boat… Robert Rodriguez has said Sin City 2 is on track, which I think is a blatant lie given how long it's been not to mention all the other projects he has on. I'll be happy to be proven wrong though.
Chris Hemsworth has introduced the Snow White trailer, the full version of which will debut next week during an episode of talent quest show The Voice. We also have some behind the scenes clips to tide you over till then! There's a new 3D Amazing Spider-Man poster and there won't be a sequel to the Green Hornet. Thankfully - as much as I liked it, Seth Rogen really stunk it up. There's an art to playing a jerk so it's entertaining and if you ask me, he failed at it.
There's a short clip from the Clone Wars finale and children of the 80's rejoice – a new Ninja Turtles film is set for next year. There's an Avengers promo from a Japanese newspaper and word has come that the zombie apocalypse will be late, as World War Z has been delayed 6 months. Better late than never eh?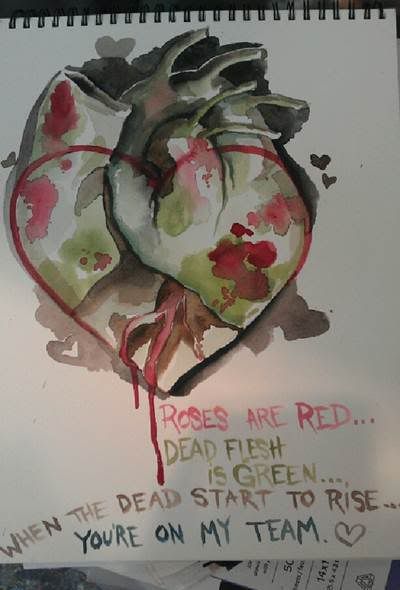 If that's not true love, then I don't know what is!
There's a new Game of Thrones poster that has a massive season 1 spoiler, so if you haven't seen/read it don't look! (You know who you are…) and synopses for the first five episodes of season 2. (Which are also spoileriffic) Steven Moffat has talked about the Pond's departure from Doctor Who and there's a clip from Super Best Friends Forever – Supergirl wanting to cover Lex Luthor's lair in toilet paper is awesome.
We end today with very sad but ultimately heartwarming news, with the story of the pink R2 unit and how an Everquest 2 community rallied together to build a virtual playground for a terminally ill boy. See readers, all hope isn't lost for humanity, no matter how highly Jersey Shore rates!
Quote of the Week:
Gwen DeMarco: What is this thing? There's no useful purpose for there to be a bunch of chompy, crushy things in the middle of a hallway!
Jason Nesmith: Gwen—
Gwen DeMarco: No! I mean, we shouldn't have to do this! It makes no logical sense! Why is it here?
Jason Nesmith: Because it's on the television show.
Gwen DeMarco: Well, forget it! I'm not doing it! This episode was badly written!
Galaxy Quest
Cheers,