Greetings dear readers!
It's been a week of bleak and gloomy weather for the Shadow, though I imagine umbrella makers have been dancing with joy given the number of broken ones I've scattered all over the place.
Enough gloom and onto the news!
The big news this week is the 1st pictures and some video from the set of Star Trek 2 have emerged, with JJ Abrams was very upset that they leaked. In other Trek news, Leonard Nimoy will un-retire from acting for a cameo on The Big Bang Theory and Levar Burton has said what he feel's was wrong with Abrams Trek movie.
Bear McCreary has finished scoring the pilot for Blood and Chrome, though we still have no word on an air date, or if Sanctuary has been renewed. In the name of Blackboard (Kids, ask your parents), HURRY UP! Classic computer RPG Baldur's Gate may be returning and Nathan Fillion will be reuniting with a Firefly co-star on an upcoming episode of Castle.
There's a new viral video promoting Prometheus, a description of the Muppets detective game on Disney cruise ships and more pictures of the Lego Avengers toys. Dirk Gently will return to television soon and we have a new teaser to boot! Spy series Archer has been renewed for a fourth season and in one of the strangest 'get out to vote' appeals I've seen 3 out of 7 Republican candidates in the current US Presidential election would let zombies vote.
You can learn to speak Thark with Willem Dafoe, Simon Pegg will be voicing the bounty hunter Dengar (Seen in The Empire Strikes Back) in The Clone Wars and Jason Segel will be too busy to help write a second Muppets film. Still, that's better than Men in Black 3, which had a writer on set working on the script just before the actors were meant to say it.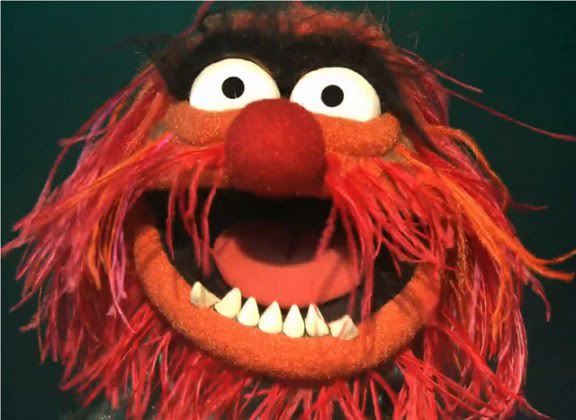 As a kid I wanted to be him when I grew up. And to this day, I still do!
Artist Stephen R Bisette wants you to boycott The Avengers owing to Marvel's treatment of Jack Kirby and in sad news, Richard Carpenter, creator of Catweazle and writer of Robin of Sherwood has died at 78. There's a couple of pictures of the vehicles of Mad Max 4 and straight from the 'Why hadn't I heard about this?' file comes a teaser for Despicable Me 2 – the minions make me so happy.
SyFy are making a Facebook game based on their monster movies, we may have our new Robocop and there's some clips from The Muppets Blu-Ray. There's a 1st trailer for Frankenweenie, the Primeval spin off is ready to go and Thinkgeek have introduced economy shipping to Australia. Curse them, just when I have no money to give them!
The Indiana Jones series is coming to Blu-Ray, with a 'Best Of' collection of features and a few new surprises according to the press release. We also stumbled across a look at an un-used script for the fourth film written by Frank Darabont that looked better than the fourth film. Then again, I've had bowel movements better than that film was…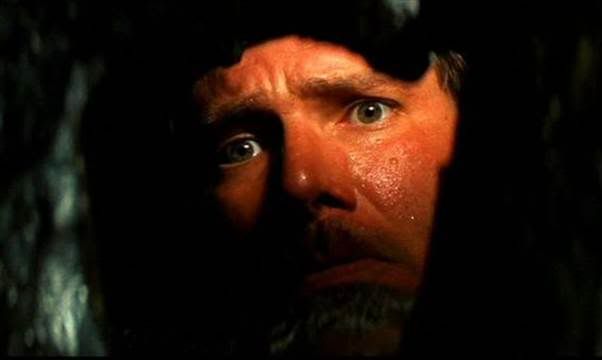 An artist's impression of Harrison Ford's reaction to the 'nuke the fridge' moment
Good news! There's a new Avengers trailer! Bad news! Bill Murray won't be in Ghostbusters 3, though it could be good news if it stops the film being made. *crosses fingers* Mind you, the belated sequel market is heating up, with Top Gun 2 now having a writer.
Now it's time to put the cranky pants on! Activist group One Million Moms (Yes, they're American) are threatening to boycott Toy's R Us over an Archie comic sold there that has a same sex wedding on the cover. The group are claiming that children are being 'exposed to issues too complicated for them to understand.' Archie CEO John Goldwater's response however, was a thing of beauty:
We're sorry the American Family Association/OneMillionMoms.com feels so negatively about our product, but they have every right to their opinion, just like we have the right to stand by ours. Kevin Keller will forever be a part of Riverdale, and he will live a happy, long life free of prejudice, hate and narrow-minded people."
The best part? The issue has sold out! So, take that bigots! (Before you say anything, OMM are a division of the American Family Association, which the Southern Poverty Law Centre considers a hate group. So it's not just OK to laugh and point at them, it's encouraged!)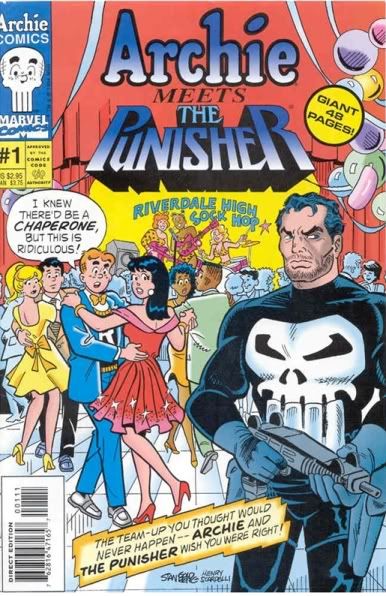 C'mon, how can you protest something like this?
There's the latest Hobbit video diary and Benedict Cumberbatch said he had trouble keeping a straight face around Martin Freeman. Merchandising has reached even more ludicrous heights with Spider-Man nail polish and from the 'Did they really have to?' department comes footage of the Star Wars Kinect game. There's a dance off section. A Slave Leia dance off section. *head desk*
We've the first trailers for the How to Train Your Dragon TV show and there's more talk of a monster not seen since the 4th Doctor's era returning to Doctor Who. Enigmatic enough? David Morrissey will play The Governer in The Walking Dead and Adam Sandler has swept the Razzie nominations, being up for a record 12 awards, and all of them richly deserved.
There's not only an update on new Star Wars novels, but word that Timothy Zahn is writing a new one! And it gets better, oh yes... It's set in the original trilogy era, stars Han Solo and will be an Ocean's Eleven type heist caper. I CANNOT WAIT.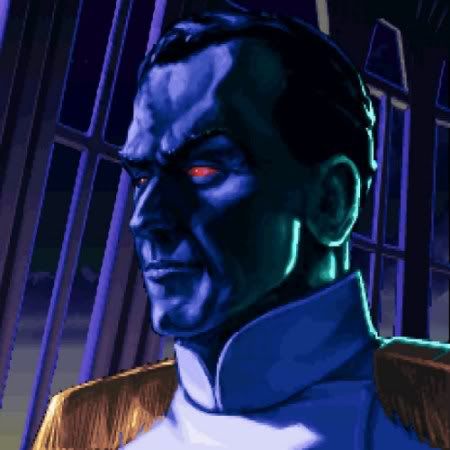 Red eyes, blue skin, can't lose!
DID YOU KNOW?
Peter 'Optimus Prime' Cullen did a voice over for a drum and bass album where he read parts of The Dungeon Masters Guide. Sounds like the 2nd Edition book, but I could be wrong.
Brett Ratner wants Dwayne Johnson to play Hercules and it's been announced Lucy Liu will play a female Watson in the American Sherlock series. *cue fan screaming in 3, 2, 1* Lucas Licensing has signed to produce Star Wars shopping centre shows in Australia, Alan Ball has left True Blood and Robert Kirkman sold The Walking Dead to Image Comics by saying aliens would invade. There's some behind the scenes pictures from Brave and Terry Gilliam's Don Quixote film is back on again - third time's the charm eh?
A browser based Game of Thrones MMO is in the works, Sam Raimi is involved with a Day of the Triffids remake and Sony and NBC have issued a cease and desist to the creator of the Inspector Spacetime web series – he's hoping to continue the series in an altered form. There's a gallery of art from the book Star Wars: Essential Guide to Warfare, 40 more pictures from Mirror, Mirror, new trailers for Raven and The Moth Diaries and there's now four Dracula movies on the way.
We've a shiny new Avengers poster for you and word has come the film will be retitled Avengers Assemble in the UK to avoid confusion with the 60's series. Are people really so dim they can't tell the difference? This is like the people who walked out of The Artist complaining it was a silent film…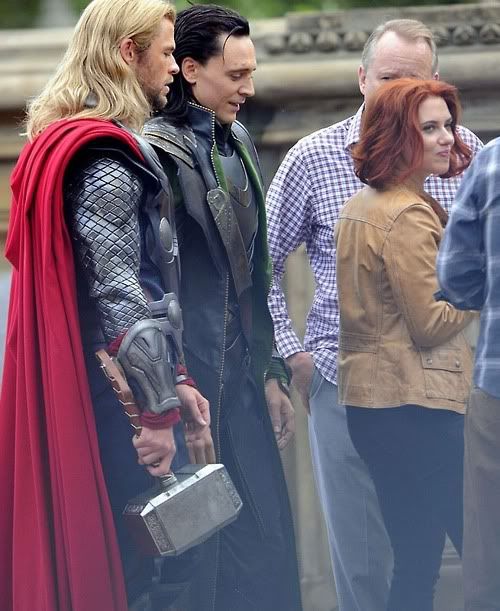 You'd think after the Hawkeye incident the boys would learn, but no…
In this week's instalment of 'Please tell me you're kidding' comes word that in 1994 the US Air Force was thinking of putting a lot of money into non-lethal chemical deterrents, the side effects of which could have been an allergy to sunlight, same sex attraction, an aphrodisiac or possibly all 3! Sure put's a new spin on 'Make Love, not War'…
Aussie Rachael Taylor, who needs work since the Charlie's Angels remake got canned, has been cast in horror series 666 Park Avenue and AMC are hoping the success of The Walking Dead will repeat itself with the new series 99 Stories, about a group of strangers trapped in a skyscraper with the building deciding who lives and dies.
A test reel from the cancelled Batman: Gotham by Gaslight video game has surfaced, as has a picture from the new Asterix film. There's fresh rumour saying that Benedict Cumberbatch will play The Master in the 50th Anniversary special, but Matt Smith say's it's news to him.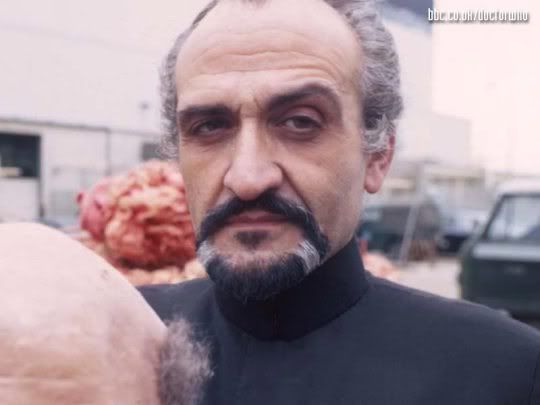 The original and the best. You will obey him…
Nathan Fillion investigates when voice actors can't forget their parts, there's another gallery of rejected Star Wars merchandise, 2 new pictures from the set of Riddick 3 and Chuck star Zachary Levi has appealed for the humane killing of zombies. There's dialogue from the action figures of The Avengers and Man of Steel, we have fresh trailers for John Carter and Brave and writer Toby Whithouse has talked about his upcoming Doctor Who episode, saying 'no one has written in the genre for quite a while.' Certainly has me curious…
We have some footage from the Battle Royale stage play, the Piranha 3DD trailer looks about 5 times classier than the first film (This one has David Hasselhoff!) and Marc Foster (Director of the upcoming World War Z) has signed to direct Cowboy Ninja Viking, about a government program to turn schizophrenics into assassins. Please don't try to think about that logically, it's just not worth it.
Quote of the Week:
(The Avengers wake up hanging naked by ceiling chains)
Spider-Man: Yep. We're naked.
Spider-Woman: They couldn't leave our underwear on?
Spider-Man: I wasn't wearing any.
Spider-Woman: Why wouldn't you be wearing underwear?
Spider-Man: I chafe.
Spider-Woman: (pause) I want off the team.
New Avengers - #5
Remember, The Shadow knows...