Greetings dear readers!
I'm going to use this space this week to talk about a show you may not have heard of called Community. Having been loaned the first two seasons by a friend of mine (Who despite the odd hiccup has very good taste) my wife and I recently sat down to watch some.
It's an enjoyable mix of wackiness, pop culture references and Chevy Chase up until the episode Modern Warfare, at which point I was hooked. I haven't seen that many 80's action movie references in so short a time since Hot Shots 2, which is high praise. The show premieres on TV1 on April 25, so check it out!
Let's get to this week's news then shall we?
This weekend will see the inaugural Oz Comic Con, taking place in the Goydor Pavilion in Adelaide. I've still no idea why Adelaide was the first choice, but a Melbourne event will be taking place in late June as well! All of us here wish the organisers, guests and attendees the best and we hope to see in you Sydney at some point.
It's a bonanza of trailers this week, with new ones for Doctor Who season 7, the Total Recall remake and the animated Hotel Transylvania. Will my hatred of Adam Sandler win out over my love of Gendy Tartakovsky? Only time will tell… Santa and the Easter Bunny (Who's voiced by Hugh Jackman) take up arms in Rise of the Guardians, there's the first trailer for time travel film Safety Not Guaranteed and for those that way inclined there's the first Breaking Dawn Part 2 teaser. Not that there's anything wrong with that…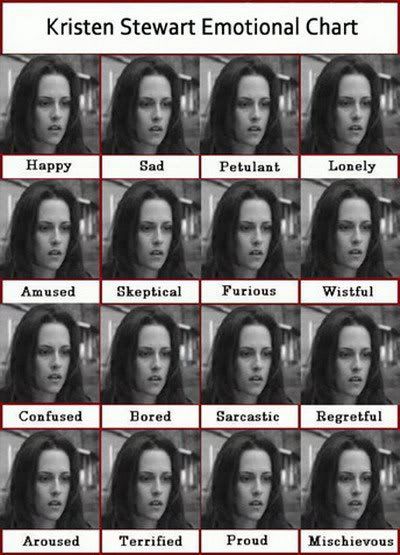 Another proud graduate of the Steven Seagal '1 Expression' School of Acting.
There's a whole mass of Game of Thrones news this week, with the show returning in the US this weekend. There's a 22 minute preview called You Win or You Die, a look at some of the new characters and locations, a plethora of clips and George RR Martin is nervous about a certain event in episode 8 (Which he wrote).
There's bad news for dinosaur fans with Netflix's bid to rescue Terra Nova falling through, Joss Whedon has talked about the delay that Cabin in the Woods had in getting released and artist Graham Nolan (Who helped create Bane) refuses to watch Batman and Robin over it's treatment of him. Wonder how he'll feel about the young literacy tie in novels that'll be released soon?
A man has been hospitalized after a Tolkien vs CS Lewis fistfight, there's a clip from Cabin in the Woods and the first official picture of the Doctor's new companion. We now have one of the strangest and yet most awesome sentences I've ever been able to type: Frankenstein's monster dogfighting Nazis over 1941 London. Try and say it to yourself without smiling, I dare you!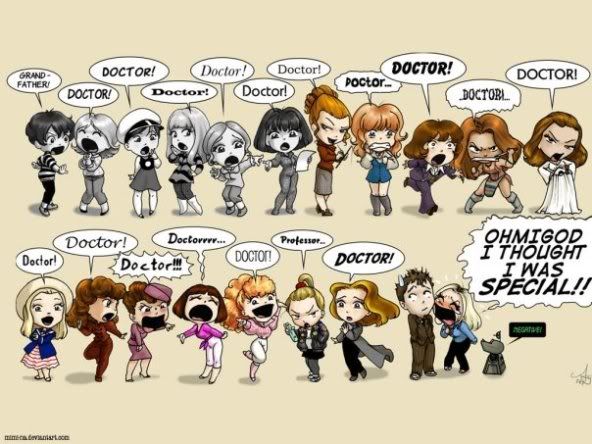 You'd think they'd run out of ways to yell that but it doesn't happen.
We've some fan art of the women of DC Comics in comfortable winter clothing and there's the original ending to Spider-Man: Turn off the Dark which is well, special. Speaking of that, the line 'Turn off the Dark' apparently came from Bono's daughter wanting her father to switch a light on. Rosario Dawson and Gale Ann Hurd are working on a TV adaption of comic book Occult Crimes Taskforce, Clive Barker's planning on rebooting Nightbreed as a TV series and the plan to film a thought lost Star Trek script has been derailed by a cease and desist from CBS.
JJ Abrams has built a wall to keep out photographers from the Star Trek 2 set, we've a new Fall of Cybertron trailer, lawyers have forced a name change of Russell T Davies new show to Aliens vs Wizards and we've seen a new Spider-Man poster featuring the Lizard. Brent Spiner expects to see Star Trek: The Next Generation rebooted someday, there's the first picture of the Man of Steel logo and the new Robocop's suit will be different than the old. Shocking, I know.
Scarlet Johansson will return for Iron Man 3, as will Gwyneth Paltrow and Don Cheadle, there's a rather dull German poster for The Avengers and a considerably more awesome poster for the Lego toys. There's five and a half minutes from Snow White and the Huntsman and Crowley will soon return to Supernatural. You can check out a 10 minute long Wrath of the Titans promo, Kevin Smith wants to get another animated Clerks series going and there's a Prometheus TV spot.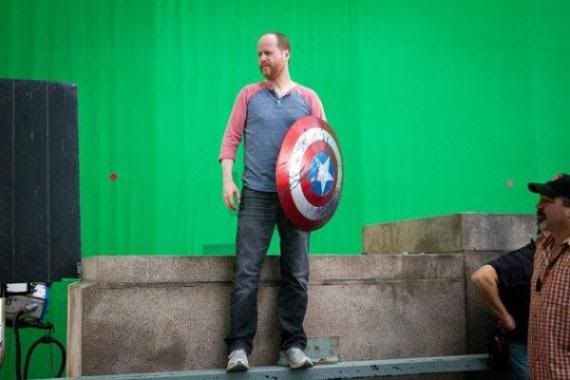 Being the director does have some privileges…
Warners have picked up the rights to the Fourth Realm books, release dates for Pacific Rim and the 300 sequel have been confirmed, as has a fifth season of Being Human UK. We've another Avengers TV spot and there's previews of the DC Nation shorts, one with Plastic Man and the other done by Aardman Animations.
A Japanese town wants to hire a trio of ogres to boost tourism, there's a somewhat bizarre Game of Thrones/Major League Baseball advertising video, some new Avengers photos and follow ups to the American Girl with the Dragon Tattoo are said to be in trouble. Let me try and make sense of this: it cost about $90 million (Excusing marketing I presume), made about $230 million and MGM lost money on it? I know Hollywood accounting is dodgy, but that's pretty damned special.
A zombie invaded the Channel 4 news in the UK, the door has been left open for Torchwood's return and a spare room in a house has been turned in a flat out amazing Narnia play room. I can't say how much I want one of those – if I had the money, I'd have a whole house of them!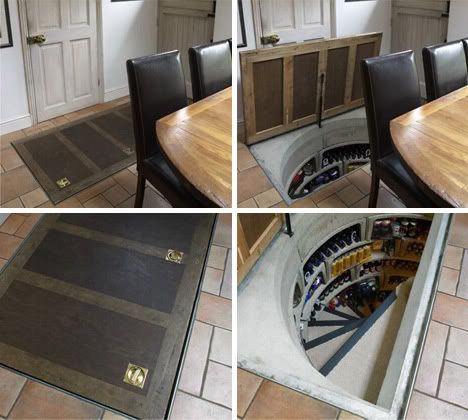 The first thing to be installed in every would-be Bond villain's home.
I am Number Four director DJ Caruso (No, not him) is directing a new movie where gravity is reversed in Manhattan thanks to a crashed satellite and we've a new Lockout TV spot. The guy's behind the Harold and Kumar films want to remake Back to the Future, but not yet, Mythbusters Grant Imahara is playing Mr Sulu in a Star Trek fan film and there's video of a sperm whale in a mecha suit.
The first pictures of Dinah Lance (AKA Black Canary) on the set of Arrow have surfaced, Stan Lee once managed to sink a James Cameron produced X:Men film by talking about Spider-Man and there's a clip of Leonard Nimoy's Big Bang Theory appearance. A pretty big spoiler for The Dark Knight Rises has been accidentally confirmed and Gary Oldman had a moment of panic thinking he'd lost the script in a hotel room.
In one of the finest displays of geek pride I've seen in some time, Heikki Holmas, who's both a long time gamer and Norwegian Minister for International Development thinks that role playing games can change the world. Just don't read the comments. You'll be a better person for it.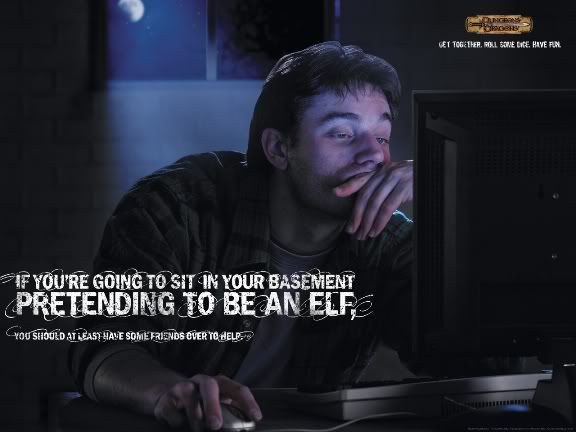 If there's a better argument for that I'm yet to hear it.
The Wachowski's have cast their new sci fi film, there's some new Dark Shadows posters along with a set visit and Tim Burton has admitted he wasn't a fan of the original show. Why direct the film then? There's a character profile video for Black Widow, followed ones for Thor, Iron Man and Cap (And a pizza commercial!), the animated show Beware the Batman will premiere later this year and we've a round up of what we know about Defiance, SyFy's new MMO/TV show.
Once again humanity saddens me, with a collection of racist reactions to some of the casting in The Hunger Games. The complaints centre around Rue and Thresh not being white despite being described as having dark skin in the books (AFAIK – I haven't read them). Oddly most of the Twitter accounts the screen caps were taken from have now vanished…
There's more at Hunger Games Tweets and it's pretty depressing reading. While I know that education is the proper response to this, there's a part of me that wants to make a road trip like the end of Jay and Silent Bob Strike Back to find these people and mock them mercilessly like they so richly deserve.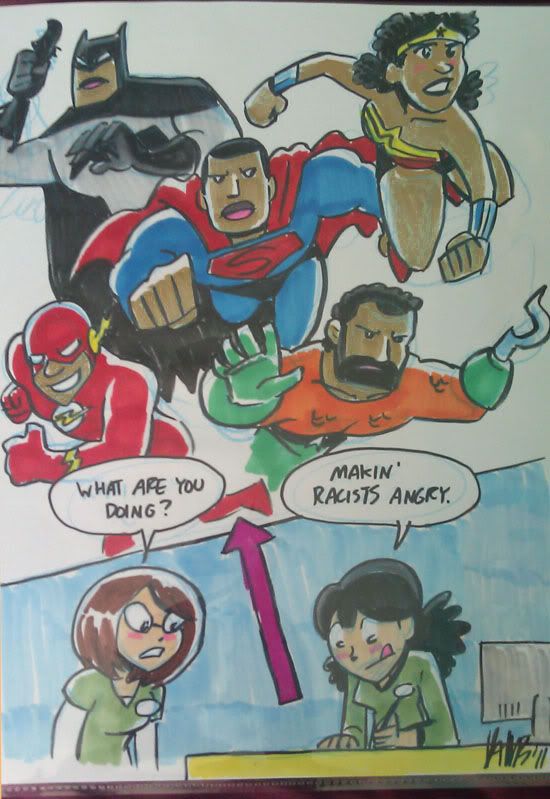 I ask you, is there a more beautiful thing?
In a setback for local production, Aussie sci fi drama Resistance won't begin production this year. The show was cut back from 26 to 13 episodes last December and it's been reported that SyFy USA pulled out of a pre sale agreement this week. The show was a co-production between Australian and Canadian production companies and was described as 'Alias meets Buffy meets Transformers meets Spooks' which is a bit long winded if you ask me.
Steven Moffat's not that fussed about another Doctor Who spinoff and Arnie Hammer has talked about the Justice League movie that never was. Joss Whedon has talked about the little things In The Avengers, like the difference between Captain America's punches and the Hulk's punches and there's some advance rumour about the Playstation 4. If you believe the rumour it not only won't be backwards compatible, but will force users to lock new games to a PSN account, thus killing the second hand games market. I confidently predict that'll go down like the Hindenburg!
Michael Bay has announced the new Turtles film will simply be called Ninja Turtles, further saying don't blame him, but Paramount Marketing for the change. A likely story… The director of the film, Jonathan Liebesman, has said Bay's the 'Turtles will be aliens' quote was taken out of context and Turtles co-creator Peter Laird has clarified his comments about the film.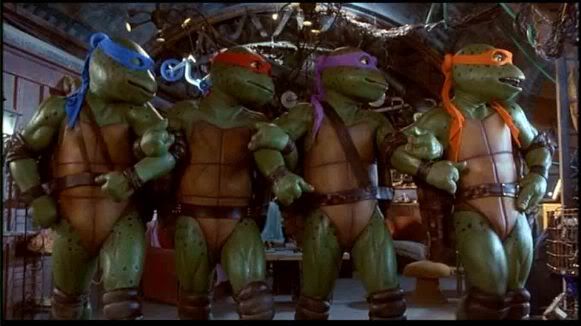 Go ninja, go ninja, go ninja go!
Actor Toby Kebbell has talked about the changes to the now cancelled American Akira, the legal battle between Warners and the estates of Jerry Seigel and Joe Shuster is on again, there's casting talk for the Carrie remake, James Gunn has chatted about his game Lollipop Chainsaw and fantasy series Mistborn is getting a video game prequel
Lastly, in what's best described as a 'Holy Heartwarming moment!' a black Lamborghini was pulled over by Maryland police last week who had a problem with it's plates. The reason? They were the bat symbol and the driver was dressed as Batman in full uniform. The driver (Who's secretly a businessman from Baltimore) gave the officers his real name and explained his legal plates were in the car. As for what he was doing, this Batman visits hospitals, handing out Batman gear to would-be young heroes dealing with cancer and other diseases, all out of his own pocket.
Sir, I salute you. (And no, the cops didn't make him take off his mask)
Quote of the Week:
Troy:(talking about the paintball competition):What's the prize?
Dean Pelton: It was a DVD Blu-Ray player but it was stolen, so now it's TBD
Troy: I want TBD, is that new?
Pierce: If it's what I think I had it for about a month in the seventies.
Community – Modern Warfare
Wow - has it been 100 issues already? Thanks for reading folks - I'm looking forward to the next 100!
Remember,