Greetings dear readers!
Not much has happened to the writer this week, outside his inexplicable urge to own a kilt returning and registration for Eyecon 2012 opening! You know, just an average run of the mill week. J
Let's get to the other news then shall we?
Season 7 of Doctor Who started filming this week, with the first official and unofficial pictures from the set and Karen Gillan has talked about Amy Pond. We also have a large gallery of some fantastic gender swapped Doctor Who cosplay from the recent Gallifrey One convention.
There's word that Fringe could get a 5th season, which has fans trying to get the show trending on Twitter to show there's more of them out there than those with ratings boxes and the bones of what could have been a furry, flying, vampiric dinosaur has been found in northeastern China. There's another trailer for the Clone Wars finale that's rated R for ROCK YOUR FACE OFF, you can hear Stephen King read from the first chapter of The Shining sequel and if you believe Google Maps, Mary Poppins is the Doctor.
There's a very brief clip of Karl Urban's Dredd voice that sounds like Dirty Harry crossed with Christian Bale's Batman, new trailers for Wrath of the Titans and Raven and JK Rowling has said her next book will be very different to the Harry Potter series.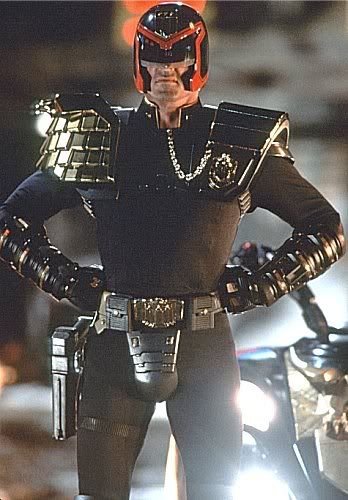 Holy giant codpiece Batman!
A new expansion for the Munchkin game has been announced – it's Munchkin: Conan the Barbarian, based on the classic Robert E Howard stories. Long-time readers should have a rough idea of just how happy this makes me... Rick Baker dropped a pretty damn big Men in Black 3 spoiler, Pixar have released a new Brave trailer and there's a short film called Gamma that was shot in the ruins of Chernobyl. Well worth watching, if we do say so ourselves.
There's a so over the top it's awesome new trailer for the Dutch film Zombibi and a Japanese firm is planning to build a 60,000 foot tall space elevator. UK Being Human star Damien Molony wants a crossover with the American series while sci fi author Harry Turtledove has spoiled his current book series for a terminally ill fan. That's both a beautiful gesture and a level of awesome you can't beat without high explosive. Maybe.
There's new posters for Frankenweenie, Men in Black 3 and Battleship, Bill Nighy has talked about his part in I, Frankenstein and the frothing mad patriots of Fox News have once again accused kid's film's of having a left wing agenda. There's a trailer for a fan made Static Shock movie and those of you scared of clowns really shouldn't want the trailer for CarnieVille…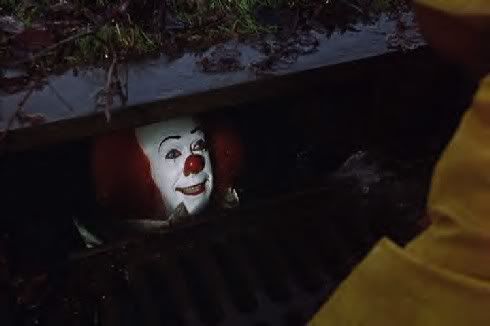 I'm not much of a man by the light of day, but by night I'm one hell of a lover…
A Sydney restaurant is offering a Game of Thrones themed feast (For a limited time only!), there's a beautiful John Carter poster For the IMAX release and there'll soon be a DC Nation cartoon show starring Supergirl, Batgirl and Wondergirl! The cast of Arrow has a new member and there's a Tolkein theme park to be built in Poland that incorporates live action role playing! If hitting people with foam swords was more accepted, the world would be a better place.
John Cleese has answered questions left on Monty Python clips on YouTube, Kermit the Frog and Miss Piggy will be presenting an Oscar and in a clear case of "Was this really necessary?" work has begun on a follow up to I Am Legend. There's no word if it'll be a sequel or prequel, but it seems to be hinging on Will Smith's involvement. One can only hope he has an attack of common sense and say's no…
There's the first clip from The Amazing Spider-Man, a look at the upcoming Dragon Age comic and footage of Batman screaming at Canadians. You can check out some Hunger Games motion posters, a real life version of Goldeneye 64 and a 'Where's Wally' style picture of Mos Eisley spaceport that's populated with legendary sci fi characters.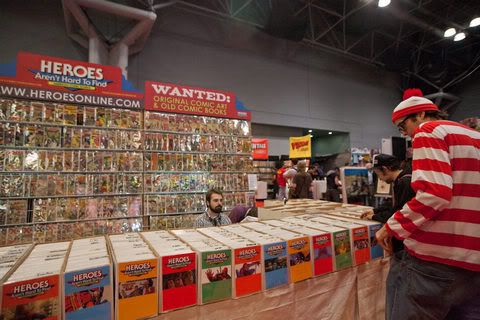 *points* Found you!
It's now time for lawyer's a-g-go! The Edgar Rice Burroughs estate is suing Dynamite Entertainment over the covers on Dynamite's John Carter comics, Phillip K Dick's estate has dropped their lawsuit over The Adjustment Bureau and Julie Taymor has settled her lawsuit against the producers of Spider-Man: Turn off the Dark. In even more lawyer related news, a CG Terminator film is still going ahead, despite orders not to.
There's a promotional video for the upcoming Nerf Hailfire dart gun, the cast of The Big Bang Theory as the crew of Serenity and an ethics professor has argued that Batman should kill the Joker. Scientists have figured out how we can climb like spider's, Community has spawned an Inspector Spacetime web series and there's a fan made teaser trailer for a live action Akira.
Warners are looking at making a Bleach movie (Blame Masi Oka for that one), there's a trailer for Morgan Spurlock's new documentary Comic Con: Episode IV: A Fan's Hope and that post apocalypse Zorro movie has it's lead. No, it's not Antonio Banderas, which was half the reason we saw those films am I right?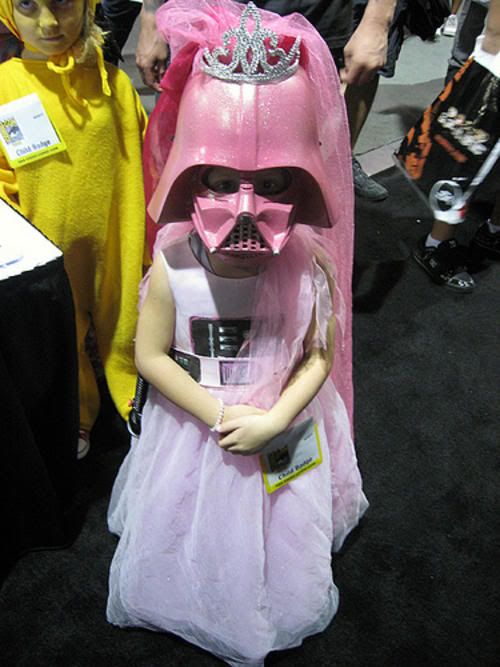 If you don't think that's awesome, then I have nothing more to say to you.
Mark Millar has revealed the shooting schedule for Kick Ass 2 (Though it has no producer or director), there's a trailer for Liberator (Starring Lou Ferrigno!), Sam Witwer is to voice Darth Maul in The Clone Wars and there's detail's of the Torchwood novel that John Barrowman and his sister are writing.
A long thought lost script for Star Trek: The Original Series has surfaced, Edgar Wright and Johnny Depp are teaming up to produce a Kolchak: The Night Stalker movie, with the studio wanting Depp to star and we've found a trailer for a new adaption of Shakespeare's Coriolanus, starring Lord Voldemort and King Leonidas! (Yes, it's in cinemas this week but we thought that joke was too good to waste)
Sci fi film festival Fantastic Planet (Who've merged with sister festival A Night of Horror) are running a trivia challenge in Sydney in March, which strikes me as a good place to release a zombie, as recently happened in a South African cinema recently. There's a fan made Doctor Grodbort movie, a new trailer for Mass Effect 3, what's possibly the first footage from The Europa Report and a couple of new pictures from The Avengers.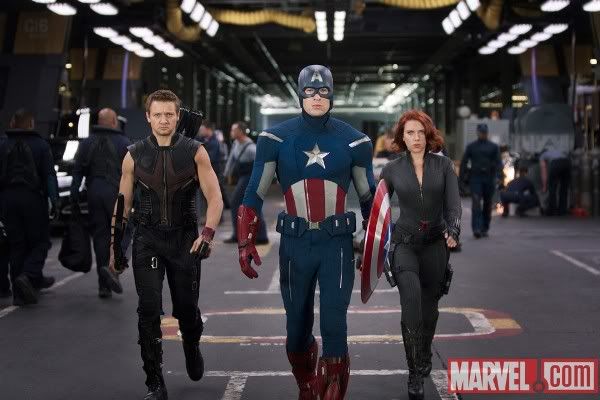 *sings* Well you can tell from the way I use my walk, I'm a woman's man, no time to talk!
There's new video and screenshots from Transformers: Fall of Cybertron and a Decepticon engagement ring. Matthew Goode (Who played Ozymandias in the movie) has defended Before Watchmen, there's a fan made suit of medieval Batman armour, that while awesome looking is a bit too impractical for my tastes and there's new featurettes on John Carter and the Green Lantern animated series.
We've an update on some new Doctor Who audio releases, some pictures from Men in Black 3 and in proof some things were always funny, a collection of ancient Japanese fart jokes. A group of engineers have come up with a cost for the Death Star and there's an interview with the man who said three of the most famous words in the original trilogy: "It's a trap!"
There's some new character posters for Game of Thrones season 2, along with a pair of behind the scenes videos, here and here, Details have surfaced of deleted scenes from American Horror Story season 1, Google are working on AR goggles and we've some more pictures from The Hunger Games.
Peter Dinklage rocks. There's no doubt about it.
There's a trailer for the documentary American Super Heroines (That has Linda Carter!) and McG (Can someone get that man a real name?) has talked about the Superman movie he didn't make. It doesn't sound quite as bad as the Nicholas Cage one, but that was a… special level of horror.
Lastly, have you ever wanted to know how much of your town would survive a nuclear blast? Now you can!
Quote of the Week:
Peter: I need my own bedroom. I woke up this morning to him singing an aria from Pagliacci.
Astrid: Your father has a wonderful voice.
Peter: Not when he's doing jumping jacks. And did I mention he was naked?
Walter: A good morning sets the tone for the day.
Fringe - Fracture
Remember, The Shadow knows…