Welcome dear readers!
It's been a week of nostalgia, with the writer playing his first game of Necromunda in about a decade this week. The result was an unexpected win for him, due mainly to his opponent's gang running away after a quarter of them were set on fire in one turn… Flamethrowers – is there any problem they can't solve?
Moving on to news related matters, there's an air date for Game of Thrones season 2 and Steven Moffat has been teasing us again about Doctor Who, mentioning both possibly returning cast and how many episodes will be in the next season. There's a trailer for With Great Power: The Stan Lee Story along with a clip of Stan and his wife disco dancing and word that Star Trek 2 is officially in production.
Vintage horror film The Man Who Laughs (The inspiration for the Joker no less) is has a remake on the way, there's a new picture of Bilbo Baggins from The Hobbit and some new posters for The Phantom Menace 3D. The lack of young Anakin or Jar Jar in them strikes me as something the movies could have benefited from…
The CW have commissioned a pilot for a Green Arrow TV show and revived Rockne S O'Bannon's 2005 pilot about a cult TV show called, you guessed it, Cult, there's some details about Russell T Davies new show and Rob Liefeld claims to have seen 8 minutes of test footage for Deadpool.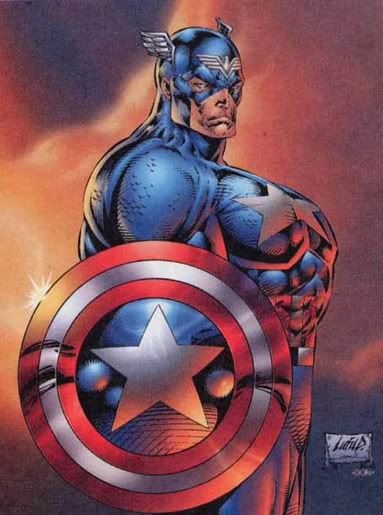 Rob Liefeld got paid for drawing this. In real money. And people call me mad!
The 'historical figure as monster hunters' trend continues with a trailer for FDR: American Badass and the first footage from Abraham Lincoln Vampire Hunter, Steven Spielberg has confirmed he will produce but not direct Jurassic Park 4, a third season of Sherlock has been confirmed as has an American knock off and there's an amusing fan film titled Breakfast Jedi, which shows exactly how we'd behave if we could use the Force. Well, I would.
Josh Trank, (Director of the upcoming Chronicle) has been linked with a Fantastic Four reboot, Joss Whedon (Who has yet another movie planned) has revealed the protagonist of The Avengers, Video has surfaced of Kerry Conran's pitch for a John Carter of Mars movie and Nick Nolte wants to warn you against 3D TV, in his 'crazy old man on the bus screaming' way.
We've a list of what's on the Blu-Ray for The Muppets (Which still isn't out in the UK, poor souls), there's on set video from Red Dwarf and FX have passed on the Powers pilot, but not totally – they're asking for rewrites and reshoots. Never a good sign that… Idris Elba has said he'll be back in Thor 2 and a synopsis has been released for the Total Recall remake. No "Get your ass to Mars" means I won't get my ass to the cinema!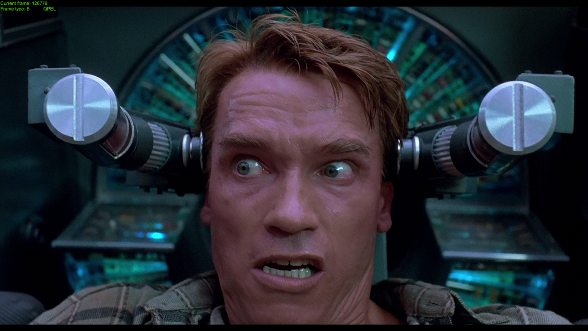 Wait… I'm only getting paid how much for this?
We've found some art from a cancelled steampunk Batman video game and a Hammer Horror style poster for The Woman in Black. There's more details on SyFy's new combined MMO and TV show Defiance, a fifth season of The Clone Wars is confirmed and the third season of The Walking Dead will be 16 episodes long. Cory Doctorow's novel Little Brother has hit the stage, there's a new poster for Battleship and a new picture from Prometheus.
Someone with too much time on his hands has recreated the trailer for The Dark Knight Rises using footage from Batman: The Animated Series, there's the first trailer for Resident Evil: Retribution and DC Comics has a new logo! You can watch the first scene and three clips from Avatar: Legend of Korra and Charlie Brown has finally kicked the football, with a little help from Spider-Man.
Is your workplace dysfunctional? Are your coworkers not getting along? Do you need to build some team spirit? Well, you can throw away all those boring team building events and replace them with the white hot terror of the zombie apocalypse! That's right, Humans vs Zombies is running workplace team building events! Cause there's no better way to build esprit de corp in your firm than by shooting each other with Nerf guns…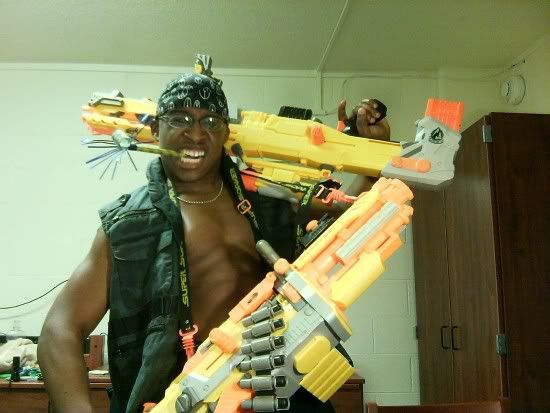 Some people have been known to take the game a bit too seriously. I say that's barely enough!
We've the first trailer for Being Human UK season 4, footage of dogs barking the Imperial March (From a Volkswagon commercial), a mass of storyboards from Akira, a Fox News affiliate has screamed and wailed about the DC Comics reboot (Cue cries of 'Won't someone think of the children?') and PJ Hogan has been attached to direct the adaption of comic book Bone.
There's a teaser for the short Tangled: Ever After, highlights from a Japanese press conference for The Amazing Spider-Man, the first trailer for zombie movie Detention of the Dead, depressing word that there could be more Twilight movies on the way and Liv Tyler is set to star in an the space thriller The Side Effect.
SyFy have green lit a pilot for a time travel drama called Rewind, footage from a Quantum Leap convention has surfaced and if you're worried about a sequel to Hancock, your fears may come true, with the idea for the film coming from Will Smith… For crying out loud Hollywood - have the courage to make a stand alone movie! Not everything has to (or should have) a franchise attached to it. I can understand you want the maximum bang for your buck, but for every Empire Strikes Back there's been 2 Matrix: Revolutions…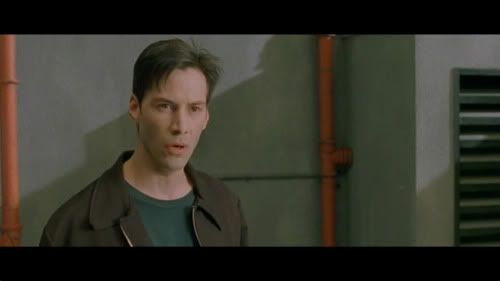 You mean people will love this one but hate the sequels? Whoa…
Lastly, George Lucas is to set to retire from studio movies. He's said he wants to move away from the business and make smaller scale movies. He also won't be making any more Star Wars movies, saying "Why would I make any more when everybody yells at you all the time and says what a terrible person you are?" Gee, because the films would have benefited from an editor who's not a yes man, some actual sets and a director who wants to work with real actors, not CG characters. And the not making the original versions of your movies be available alongside the updated versions, but we here grumble about that a lot. Oh, and to top it all off, he defended the nuke the fridge moment in Crystal Skull. Just because it's scientifically possible doesn't mean it should be done…
Quote of the Week:
Holly: We're a bit short on a few supplies.
Lister: Like what?
Holly: Cow's milk. Ran out of that yonks ago. Fresh and dehydrated.
Lister: What kind of milk are we using now?
Holly: Emergency back-up supply. We're on the dog's milk.
Lister: Dog's milk?
Holly: Nothing wrong with dog's milk. Full of goodness, full of vitamins, full of marrowbone jelly. Lasts longer than any other type of milk, dog's milk.
Lister: Why?
Holly: No bugger'll drink it. And the advantage of dog's milk is that when it goes off it tastes exactly the same as when it's fresh.
Lister: Why didn't you tell me, Hol?
Holly: What, and spoil your tea?
Red Dwarf - Kryten
Remember, the Shadow knows…