Greetings dear readers!
How've you been this week? We've had fun – Macquarie Con last weekend was a blast as always, the highlight from the games I played in was being shot in the head by Mr Darcy (Yes, that one). It's a long story...
We also realised it's less than two weeks till the end of the year and that we've spared you our seasonal rant about sickly sweet Christmas Carols being played at volumes that Motorhead would consider excessive... Oh, wait. We just did. Sorry.
The big news this week is that 2 missing episodes of Doctor Who have been found! The episodes in question (Episode 3 of the William Hartnell story Galaxy 4 and Episode 2 of Patrick Troughton's The Underwater Menace) are the first missing episodes recovered since 2004 and had been purchased by a film collector in the early 80's, who until recently figured they were episodes the BBC had copies of. While it's not The Tenth Planet episode 4 or anything from The Evil of the Daleks, it's still an impressive find - only 1 episode of Menace was in the archives while almost nothing remained of Galaxy 4 bar a few clips.
The writer has received the news with his customary unflappable calm. Translated that means he's been jumping up and down screaming "THIS IS SO FREAKING COOL!!!" at the top of his lungs all week. Just ask his wife...
There's new posters for The Dark Knight Rises and The Amazing Spider-Man and a second trailer for Battleship. Two observations: 1) I still haven't heard someone yell "You sunk my battleship!" and 2) I'd put money on Rihanna being Razzie nominated next year. Speaking of richly deserved awards, guess who's the GQ Magazine Stud of the Year? None other than Peter Dinklage! Tyrion would be proud. J
You can oil yourself up and watch the first fight in Spartacus: Vengeance, Simon Pegg and Edgar Wright have a draft script for their next film (The third in their 'Blood and Ice Cream' trilogy after Shaun of the Dead and Hot Fuzz) and Brad Bird has teased about The Iron Giant's Blu-Ray release while joking that The Avengers is to blame for a lack of Incredibles sequels.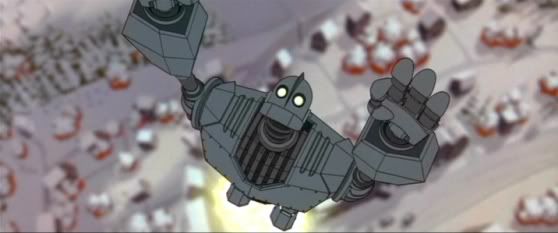 Never before or after has the word 'Superman' made me cry so much...
There's a Spanish trailer for Snow White and the Huntsman, Enterprise's Dr Phlox, John Billingsley, says the show was killed by bean counters and Sony have released a clump of new photos from The Amazing Spider-Man having launched the film's official website.
A new trailer for Ghost Rider: Spirit of Vengeance has been released (There's less flaming urine in this one), there's alarming news that George Lucas is still working on a fifth Indiana Jones film and it's been confirmed that Christopher Meloni has joined True Blood.
There's a 'Disney in 2012' promo reel that has footage from the Ultimate Spider Man and Tron Uprising cartoons, some more Avengers banners and if we may get slightly nepotistic, a good friend of ours has written a fascinating (And at times hilarious) analysis of Aliens. Read it - it's awesome. J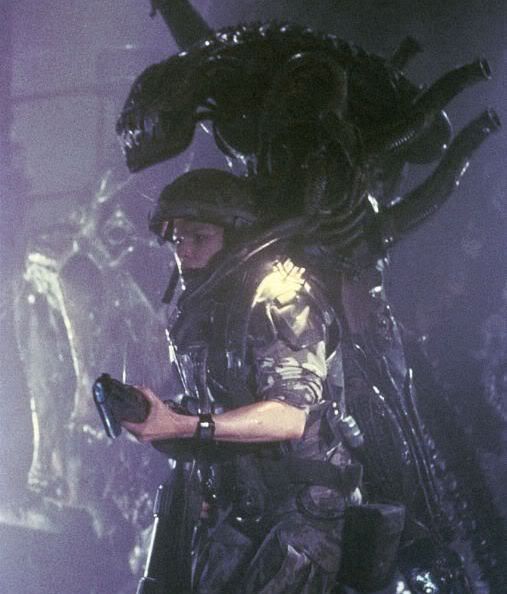 Surprise Hugs!
There's the first trailers for Men in Black 3 (Not enough Tommy Lee Jones) and GI:Joe Retaliation (Colour coded ninjas and the mighty Bruce Willis!) while Star Trek star George Takei has called upon Wars and Trek fans to unite against the real enemy: Twilight, saying "In 'Twilight,' the only message that rings through loud and clear is: 'Does my boyfriend like me?'"
A man was arrested in Portland for attacking people with a lightsaber, there's a snazzy poster for Abraham Lincoln: Vampire Hunter, a trailer for horror film Rec 3: Genesis and a script about the making of Star Wars from Peter Mayhew's perspective called simply, Chewie, has been attracting attention. There's a fan made stop motion version of the opening scene of Raiders of the Lost Ark and those rumours connecting Transformers 4 and Jason Statham won't go away.
It feels funny to type this, but here goes: series 10 of Red Dwarf is officially in production! Didn't think I'd ever get to say that… It hasn't all been beer and skittles though, as Arthur and Lancelot has had it's budget slashed and Paradise Lost has been put on hold in anticipation of a budget trim. To make matters worse, word has emerged that Patty Jenkins may have been fired from Thor 2, which has left Natalie Portman very unhappy.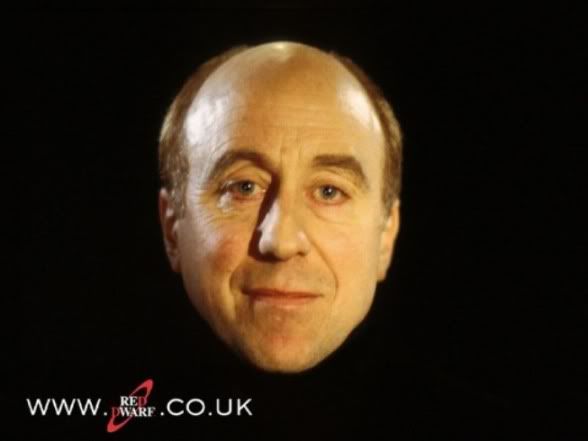 "Alright dudes, what's happening?"
You can wrap your eyes around new posters for Ghost Rider: Spirit of Vengeance and a hi-res poster for Prometheus, as well as the first cast picture from Being Human USA season 2. We've a look at a breast cancer prevention PSA from Mozambique that stars the likes of Wonder Woman, Storm, Catwoman and She-Hulk, there's a massive new John Carter poster and in sad news Captain America co-creator Joe Simon has died at the age of 98.
There's a very early trailer for Dario Argento's Dracula 3D, with Rutger Hauer as Abraham Van Helsing, one for Bryan Singer's latest film, Jack the Giant Killer and a 'proof of concept' trailer for the low budget alien invasion film Goliath that looks pretty damn good and Luc Besson's space prison break film Lockout has been renamed MS One: Maximum Security.
Lastly, the following paragraph is all about Doctor Who. You've been warned. There's both a new trailer and some clips from the Christmas Special and word that the Fourth Doctor will reunite with Jago and Litefoot (From the story The Talons of Weng Chiang) in an upcoming audio story. Meanwhile, Steven Moffat has dropped hints about Rory and Amy Pond (Spoilers...) and said there's no plans for any two-parters in the next season, saying they don't save the show any money. I know a few people think they're padded to fill out the run time, but I'm a fan of the classic era and you haven't seen padding till you've watched a Jon Pertwee 7 parter let me tell you!
Quote of the Week:
Lister: "We're on a mining ship 3 million years into deep space – can someone explain to me where the smeg I got this traffic cone?"
The Cat: "Hey, it's not a good night unless you get a traffic cone. It's the police woman's helmet and the suspenders I don't understand!"
Red Dwarf – The Last Day
Remember, the Shadow knows...