Welcome again dear readers!
Thank you for joining me as we examine all things geeky, nerdy and that feature spaceships and ray guns. OK, so not that all we talk about features spaceships and ray guns, but if you ask me spaceships and lasers are
awesome
. And as I'm writing this I feel free to say what I say goes so there! Oversize ego? Me?
Never...
We begin this week with two trailers for
Transformers 3
– the
Master Class trailer
(AKA the mock Michael Bay version) and the
final trailer
. We've also got new trailers for
Apollo 18
,
Cowboys and Aliens
,
The Three Musketeers
and
Immortals
, along with the first look at Pixar's latest,
Brave
.
There's a cute little fan animation for
The Rocketeer
, a film that Joe Johnston still
wants to make a sequel
for.
Please
let that happen and
please
let it not suck! Canada's
dealing with zombies
again and there's what could be the
first Dredd poster
. Drokk it!
Thor 2
has been confirmed
, but Ken Branagh won't be directing, there's plans for a film about
Twilight Zone creator Rod Serling
and angry fans will
protest DC's reboot
at Comic Con.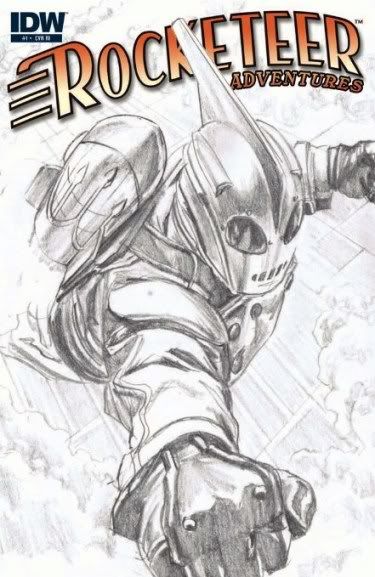 "So, how do I look?"
"Like a hood ornament..."
There's the first trailer for William Shatner's
Shatnerpalooza
, where he interviews the captains of
Star Trek
and
arm wrestles Chris Pine
. Brent Spiner wants your help to
get him a part
in
Star Trek 2
, Matthew Fox and Ed Harris have
dropped out
of
World War Z
and Eve Myles has addressed the controversy over
Torchwood Miracle Day's
US and UK versions
.
A
Wonder Woman teaser
was leaked, we've some casting news for
Game of Thrones season 2
, Tom Hanks has said there'll be a
fourth Toy Story film
and Chris Meloni could tell you
who he's playing
in
Man of Steel
, but he'd have to kill you. We've got a new
behind the scenes
feature from
Torchwood: Miracle Day
, a
Captain America
clip and featurette
, some
Fright Night character posters
and a
Green Lantern sequel
is on the way.
The Wolverine
is set to
start filming in October
, Rod (Son of Gene) Roddenberry is looking for
footage of Star Trek conventions
for a documentary, there's a 3D poster for
Conan the Barbarian
while a 74 year old great grandfather has set out to strike fear in the hearts of criminals everywhere, by converting his scooter
into a Batmobile
.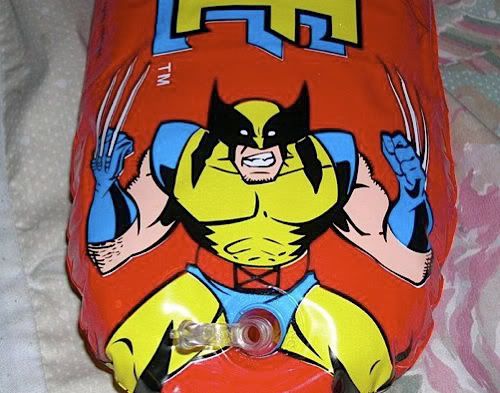 "I'm the best there is at what I do, and what I do isn't very nice..."
We've another viral clip from
Rise of the Apes
and Jon Favreau has
interviewed Harrison Ford
, accomplishing something long thought impossible – Ford
actually smiled
during the interview. Reports that this is a sign of the apocalypse have been flooding in.
The following paragraph contains Guillermo Del Toro. You have been warned. He's confirmed he'll likely
too busy for Hellboy 3
, hasn't forgotten about the
Hulk TV series
he mentioned last year and still wants to make both
At the Mountains of Madness
and his own take on
Frankenstein
.
Pacific Rim
has
a release date
and there's new clips from
Don't be Afraid of the Dark
. And slightly off topic, there's video that asks what if
Mountains
was an
Italian educational cartoon
?
There's a bunch of new pictures from
Conan the Barbarian
and
GI Joe 2
will have
'loads of ninjas'
according to Dwayne Johnson, who's playing Roadblock, while a
release date has been set
for a 3D version of
The Texas Chainsaw Massacre
.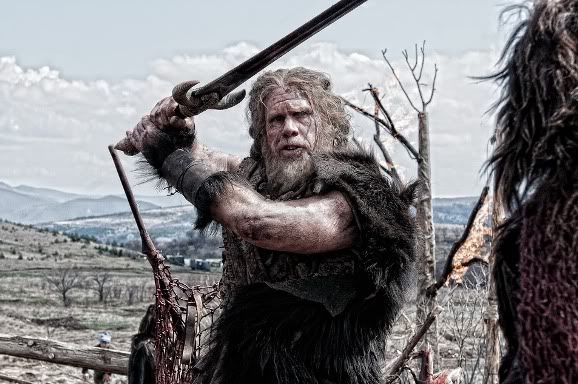 "When I said I wanted my daughter back by 11, I MEANT IT!"
Harrison Ford has called Shia Lebouf a
*bleeping* idiot
for his comments about
Indiana Jones 4
, there's video of
Neil Gaiman on Craig Fergurson's show
and Frank Miller's
Holy Terror
(No longer featuring Batman) will be
released this September
... Jeff Bridges is adapting the novel
The Giver
and we've a comedy film about
impractical female armour
from fantasy roleplaying games. Greenpeace have made a
parody commercial
bashing Volkswagon and there's a short film of a
robot riot
in Brixton. Why no Clash on the soundtrack?
What is apparently the
outline for Prometheus
has been leaked. Make of it what you will… There's a promo feature for
Deathly Hallows 2
, the long talked about
He-Man
movie
is back on
and
Stargate SG1's
Chris Judge has
joined the Twitter
.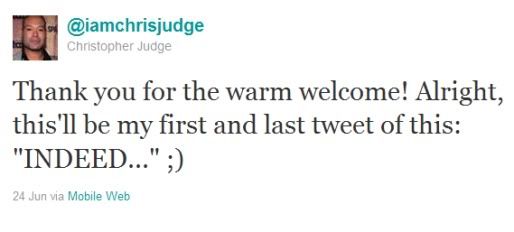 You were expecting something else?
There's a
deleted scene
from
Super 8
, details of
Catwoman's costume
in
TDKR
have emerged (And it sounds good) and we end this week with word that the
follow up to 300
is on the way. Reports of David Wenham's involvement are at this moment unconfirmed. Sorry ladies...
Quote of the Week:
Syrio Forel:
"You are fearing for your father?" (Arya looks concerned) "That is right. Do you pray to the gods?"
Arya Stark:
"The old and the new."
Syrio Forel:
"There is only one god, and his name is Death. And there is only one thing we say to Death. Not today..."
Game of Thrones – A Golden Crown
Remember, the Shadow knows...